General Dynamics IT forms coalition to prove 5G, edge computing use cases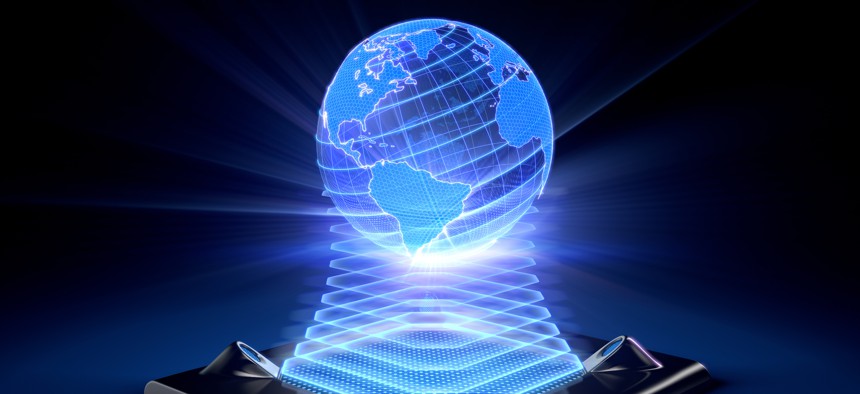 GDIT's chief technology officer says the coalition shares a common vision of the direction these technology areas are going in.
General Dynamics IT has joined with a group of commercial technology companies to form a coalition focused on emerging 5G and edge computing opportunities.
GDIT will use its advanced wireless emerge laboratory to work with Amazon Web Services, Cisco, Dell Technologies, Splunk and T-Mobile on building and demonstrating edge computing and 5G-enabled solutions for federal agencies.
"We share a common vision of how 5G, edge and advanced wireless technologies can transform government operations," said Ben Gianni, GDIT's senior vice president and chief technology officer.
The coalition agreement is not exclusive but the companies will go to market together when the right opportunities arise, a GDIT spokesman told WT.
Faster and better-performing mobile phones are only one application of 5G. GDIT and the partners see 5G as having the potential to revolutionize secure communications through sensors, internet-connected devices and high-quality video.
"These solutions will support federal, state and local agencies' unique mission requirements from the enterprise to the edge in a wide variety of applications, including military, logistics and supply chain, healthcare, education and smart infrastructure," the company said in its announcement.
Each coalition member from the commercial technology landscape will bring its own core focus area to the team.
AWS will provide the cloud infrastructure. Cisco has the 5G core and mobile edge computing. Dell will bring infrastructure and edge operations software, plus artificial intelligence-enhanced edge devices and sensors.
Splunk will provide cybersecurity automation and edge computing tools. T-Mobile will bring network bandwidth, expertise and solutions for large uses cases such as smart infrastructure.