What is ManTech saying with its leadership changes?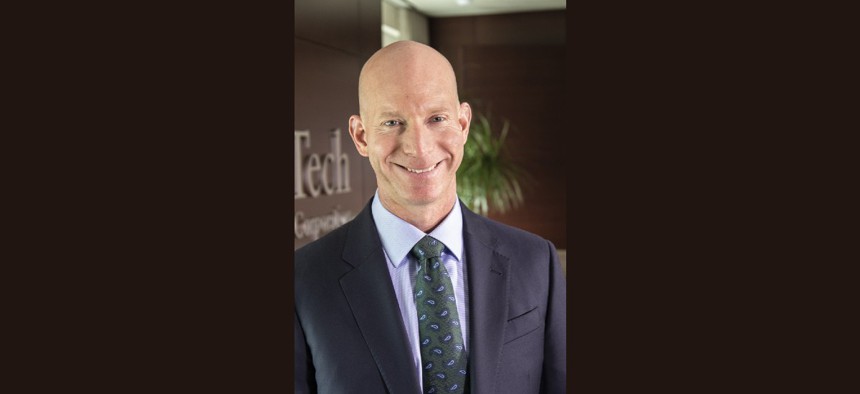 More changes are afoot at ManTech in the wake of its acquisition by the private equity firm Carlyle Group, but the company is also sending a message of stability and continuity.
Chief Operating Officer Matt Tait has been appointed CEO and succeeds Kevin Phillips, who led the company as chief executive for nearly four years and will keep his title as chairman of the board.
Phillips was ManTech's chief operating officer from 2016-18 and before that was chief financial officer from 2005-2016. He joined the company in 2002 through its acquisition of CTX Corp.
Tait joined ManTech in 2018 after nearly 25 years at Accenture's federal subsidiary. He was first mission solutions and services group before his promotion to COO in 2020.
Carlyle closed its acquisition of ManTech on Sept. 14, which took the government technology company private after a 20-year run on the public markets.
That transaction marked the end of an era with the exit of co-founder George Pedersen. He and his family held a clear majority of the voting stock.
In the CEO transition announcement, Phillips touted Tait as a key partner in developing and executing the company's strategy over the last four years.
"As ManTech beings its next chapter in partnership with Carlyle, I am confident that Matt brings the executive skills and experience to continue advancing our business.," Phillips said.
Message number one the company is sending is continuity. Phillips and his two decades of experience at the company are still there as chairman. Tait has been with the company four years and is a known quantity to ManTech employees and customers.
Any acquisition is a change, so this message sends a signal that the changes will be in line with the company's history and track record.
Could we see the company move more aggressively in terms of acquisitions? Yes, but the deals won't come out of left field.
Along with Tait's promotion, the company also announced its new 10-member board of directors that includes Phillips and Tait.
Four directors are Carlyle executives. It is common for private equity groups to hold multiple spots on the boards of companies they own.
The other board members outside of Phillips and Tait are:
Dayne Baird, managing director at Carlyle
Brian Bernasek, managing director at Carlyle
Ian Fujiyama, managing director at Carlyle
Tom Rabaut, Carlyle operating executive and former CEO of United Defense
Mary Bush, president of Bush International, former managing director of the Federal Housing Finance Board and founder of the international finance department at Fannie Mae
Jonathan Darby, former director of operations for the National Security Agency's Central Security Service
Beth Kimber, Two-Six Technologies' vice president for intelligence community strategy and former CIA deputy director for operations
William Varner, former president of ManTech's mission, cyber and intelligence solutions group
Many private equity owned companies have boards, but do not often disclose the full membership.
That tells me that ManTech will continue to operate in a similar way to when it was a publicly-traded company. Financial results and responsibility for performance always matter to boards.
ManTech will keep its books clean and compliant in the event it would ever consider going public again. Or if wants to take on public debt for a large acquisition. Or if it enters talks to be acquired by another public company.
In essence, the company won't have to reinstate financial discipline down the road. Operating as if it were still a public company keeps every option open.