Mitre adds pair to national security leadership team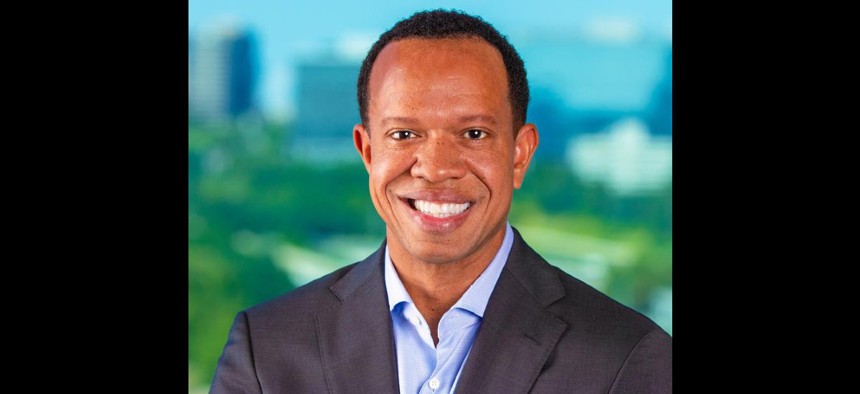 Nonprofit research-and-development firm Mitre has hired two new executives including a senior vice president in Cedric Sims, a 25-year federal market veteran formerly of Booz Allen Hamilton.
In the role of SVP for enterprise innovation and integration, Sims will support the overall corporate strategy by leading efforts to drive cross-cutting advancements for the benefit of Mitre's government sponsors.
Sims will also direct Mitre's research through two of its centers and manage the firm's enterprise computing and information business center.
He most recently was SVP of Booz Allen's justice, homeland security and transportation business. His career also includes leadership roles at the Homeland Security Department and Secret Service.
Appointment number two Mitre announced Tuesday sees 21-year CIA veteran Austin Wang join the corporation as vice president of the intelligence center within the national security practice.
Wang's area of responsibility includes whole-of-nation, joint, and multi-agency solutions developed through integration across the intelligence community and Mitre's national security teams.
At the CIA, Wang most recently was a senior executive and clandestine technical operations lead.
He also served eight years in the U.S. Marine Corps working signals intelligence and ground electronic warfare.