Google bets big on government business with new division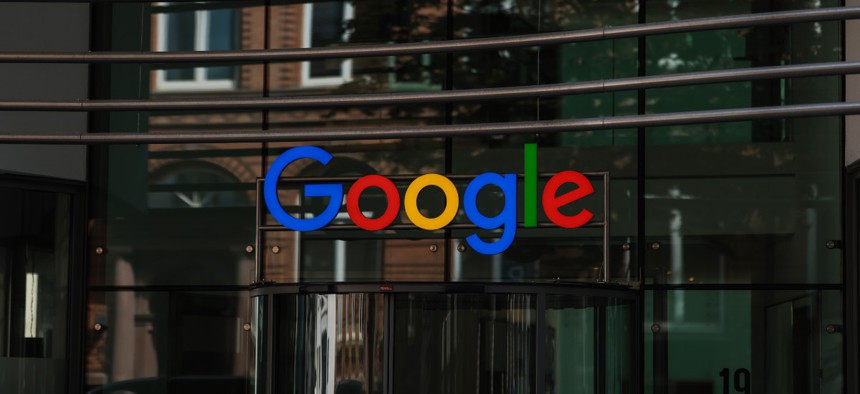 Google is bringing its full suite of cloud computing, analytics, cybersecurity and technology tools to federal, state and local governments, as well as educational institutions, with the launch of a new division.
Announced Tuesday, Google Public Sector represents the culmination of years of effort the commercial tech giant spent making inroads in the nuanced, complex—yet potentially highly lucrative—public sector market. In the past three years alone, the company has increased its public sector-focused employee count ten-fold, a spokesperson told Nextgov, and the company is betting big that its mix of talent and technology will help it become a major player in a market worth hundreds of billions of dollars.
"The criticality of the missions these organizations have—education to train the future, state and local governments to serve the citizenry and the federal government to guide us as a nation—those missions require significant investment," Will Grannis, Google Public Sector's new chief, told Nextgov.
Grannis, a U.S. military veteran and longtime Google engineer, said the company is looking to bring its commercial sector expertise to government through the division, which he described as a "focused mechanism."
"Here is one of America's leading tech companies bringing the breadth of its technology to all levels of government and willing to invest in it over many years, and doing so at the request of customers over many years,"  Grannis said. "Choice always brings out the best in companies."
Google famously made the decision in 2018 to withdraw from some Defense Department business after employees urged the company to end work on Project Maven, a program that used artificial intelligence and machine learning to sift through surveillance footage. Yet the company quietly pursued some of the Pentagon's largest tech contracts and in 2020 was one of five companies to win an award on the intelligence community's coveted C2E contract, potentially worth tens of billions of dollars. Google is also one of four companies, along with Amazon Web Services, Microsoft and Oracle, named by the Pentagon as contenders for its massive $9 billion Joint Warfighting Cloud Capability contract. Winning companies in that contract would inevitably host some of the nation's most sensitive, classified military data on their hardware.
The new division makes clear that Google is not shying away from military or defense business, but creating an entity that uniquely serves all levels of government, according to Thomas Kurian, Chief Executive Officer for Google Cloud.
"Like any other company, one has to reflect on these things, and we have been very transparent internally and with the government on principles and how we would serve," Kurian told Nextgov. "Collaborative innovation is a driving force for Google Public Sector."