Parsons' new delivery model is its connective tissue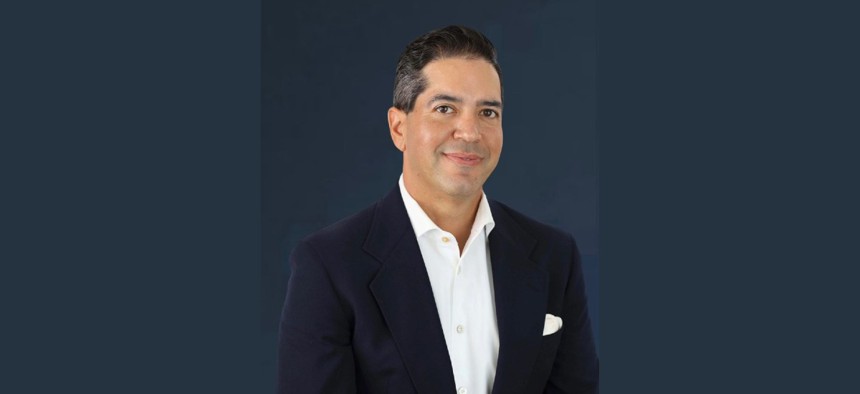 The company is seeing more convergence and collaboration opportunities in its federal and critical infrastructure segments.
A central tenet of Parsons Corp.'s business thesis is to help its federal government and critical infrastructure customers bring together their digital and physical worlds through advanced technologies.
Which brings the company to the launch of "Parsons X" -- a new and more centralized delivery model for rolling out digital offerings across the mission areas the team sees converging.
Part of the drive toward the creation and now unveiling of Parsons X is in response to the market pulling on industry for more solutions that cut across both company segments, said Peter Torrellas, president of Parsons' connected communities business unit.
"Naturally, organically: I think the teams have really been collaborating and figuring out how to do this in a grassroots effort," Torrellas told me. "We saw a really great opportunity to galvanize all the capabilities we had with what the market is asking for, so we can be in a better position to efficiently and effectively deliver those capabilities to the market."
Parsons X is intended as a digital accelerator to further aid in the development and deployment of solutions for cybersecurity, data federation, artificial intelligence, machine learning and digital twins that replicate physical assets into a three-dimensional visual model.
While Parsons X is organization-wide, an inaugural innovation center of excellence will be located in the company's Paladin Lab at the Army's Aberdeen Proving Ground in Maryland.
The 9,000-square-foot center is intended to give Parsons, customers, and partners in industry and academia a sandbox environment to build and evaluate potential solutions before they go into the field.
One aspect of having such a facility gets into the often-spoken phrases of "failing fast" and "failing forward," which incorporate how learning what works and does not work is necessary for innovation.
Torrellas said that in order to fail fast, a safe space is needed for experimentation and collaboration to happen. Which ensures that the meeting of physical infrastructure and digital "is not a collision" but instead collaborative, he added.
Both the Paladin location and Parsons X ecosystem also aims to help the company continually ask questions along the way, according to Torrellas.
"The real key is creating the connective tissue between the innovation and research, and how we practically deliver that," Torrellas said. "Which is why we've created Parsons X, so that you have something organizationally that can create connective tissue between the innovation pipeline, and delivering and creating value for our clients."