Leidos can identify inflation as a factor, but quantifying is harder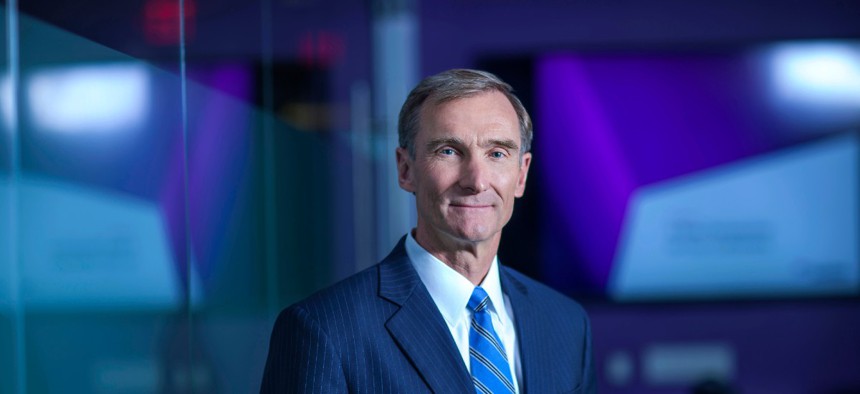 Inflation is a fluid and dynamic factor that every individual and business feels as they purchase food, energy and other essential items.
Measuring it and drawing conclusions is a different exercise however because the impacts are not linear.
During Leidos' first quarter earnings call Tuesday, CEO Roger Krone told investors he finds it difficult to determine whether the "government customer at large understands the complete impact of inflation versus the real growth in their budget."
But Krone sees this impact as certain: the rising cost of fuel is an "immediate problem for DOD" amid their pickup in operational activities to support Ukraine's defense against Russia.
DOD typically buys fuel and other energy out of its working capital fund, which points to how cost increases in one aspect puts pressure on other areas.
"There are a variety of things that are happening in the macro economy that are going to tap down the enthusiasm on the top line increase," Krone told analysts.
Inflation is not the only challenge to both industry and customer he hinted at. Deputy Defense Secretary Kathleen Hicks in mid-April outlined the myriad issues of COVID-19 mitigation and recovery, supply chain problems and production ramp-ups that all translate to costs adding up.
But certainly inflation is front and center for everyone. Hicks said that the Pentagon has not yet seen an influx of requests for adjustments to contracts that factor in inflation, but companies and particularly services firms such as Leidos do have some aperture to work in the increases.
Leidos Chief Financial Officer Chris Cage said the opportunity exists to revisit and potentially deviate from what he called "prescriptive assumptions" at the start even if contracts do not have escalation protections.
"We take that estimate of inflationary cost increases into consideration when we're building up our price point," Cage said, adding that roughly half of Leidos' contracts are of a cost-plus nature where the customer shares some of the burden.
First quarter revenue climbed 5.4% over the prior year period to $3.5 billion, while organic growth excluding acquired sales was 4.4%. Profit was 8% lower to $358 million adjusted EBITDA (earnings before interest, taxes, depreciation and amortization expenses).
Leidos left its financial guidance for this year unchanged at $13.9 billion-to-$14.3 billion in revenue and an adjusted EBITDA margin of 10.3-to-10.5%.
Macro factor number two that came up during the call was the war in Ukraine, particularly in the previously mentioned pickup of DOD's operational activities and supplemental spending to support that country's defense against Russia.
"But that being said, the conflict I think long term is probably bad for the industry. We're not in the business of war, we're in the business of providing a deterrent," Krone said. "We will spend money now, but we will take it away from the future, and I think it's also bad for the country.
"Certainly bad, I think for Europe, and I think it's really bad for the global community. We're seeing more stratification of nations and going back to a tripolar world, and I'm not sure that's really good for anyone."
One certainty arising from that as Krone sees it is an elevated defense budget "for the foreseeable future" because funding increases as various situations come up around the world.
Unlike past years that saw conversations around budget tradeoffs, what Krone called an "iron bar" acts as a buffer between the defense and civilian funding pictures.
"We rarely now are seeing increase on the defense side without a commensurate increase in the civil side," he said.