NDIA names its next chief executive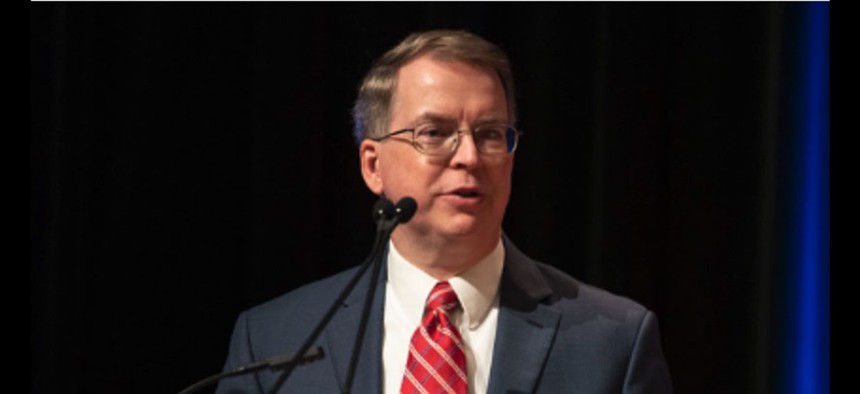 The National Defense Industrial Association said Thursday it has hired a new president and chief executive in David Norquist, the former deputy defense secretary and nearly three-decade federal service veteran.
Norquist will start in the position on May 1, with Executive Vice President James Boozer serving as CEO in an acting capacity until that date. Former NDIA CEO Herbert "Hawk" Carlisle announced his plans to retire from the role in early March.
At around 1,700 member companies, NDIA is one of the largest trade associations representing government contractors to both the executive and legislative branches.
"We've selected a strong leader at a time of great challenge in the defense marketplace," NDIA Board Chairman Arnold Punaro said in a release. "With his proven experience and accomplishments in our industry, the legislative branch, and two of the largest, most complex federal government organizations, David is capable from day one to continue enhancing the industry-government relationship that is essential to supporting the warfighter and the taxpayer."
Norquist has been a senior adviser at the law firm Covington since his retirement from the Pentagon late last year, when he was the Defense Department's second-highest ranking civilian official.
He is also a former DOD chief financial officer and prior to that worked in that same capacity at the Homeland Security Department.