Teledyne elevates new defense segment leader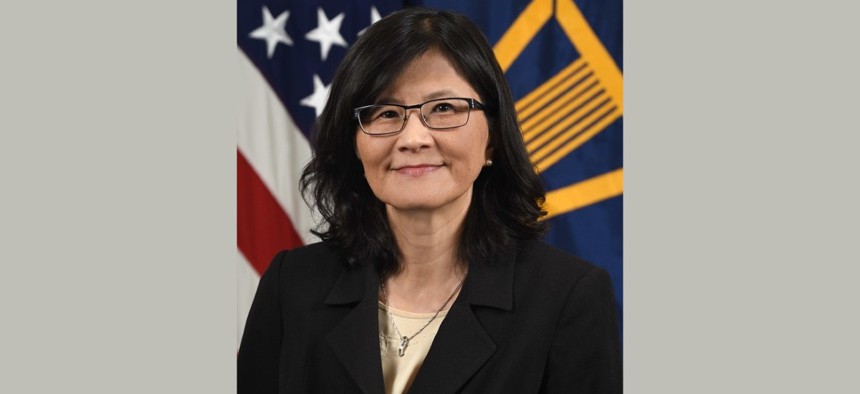 Teledyne Technologies has promoted an executive vice president for its defense business in Dr. JihFen Lei, who returned to the company last year after a stint leading the Pentagon's science and technology enterprise.
She will be in charge of the effort to further realize product and market synergies out of Teledyne's acquisition of FLIR that completed last year. Lei will continue to serve as general manager of the Teledyne FLIR Defense surveillance business she took the helm of last year, the company said Tuesday.
Teledyne FLIR Defense is the new name of the company's defense technologies segment that comprises two businesses -- surveillance, and unmanned and integrated solutions.
Most recently at DOD, Lei was principal deputy and acting director of defense research and engineering. She is also a former director of NASA's John Glenn Research Center.
Lei's elevation was not the only announcement out of Teledyne on Tuesday regarding executive roles.
David Cullin, former acting general manager of the "UIS" business, has been promoted to vice president and general manager and will report to Lei under the new organization. Cullin has led UIS on an acting basis since the fall, when its then-leader Roger Wells joined Mercury Systems as head of microelectronics.
A 17-year company veteran, Cullin's career at Teledyne includes roles as general manager of FLIR's detection business and chief technology officer for government systems. He joined FLIR in 2005 after nearly two decades in government including the Defense Department.