Inside the unmanned strategy of what is now 'Teledyne FLIR'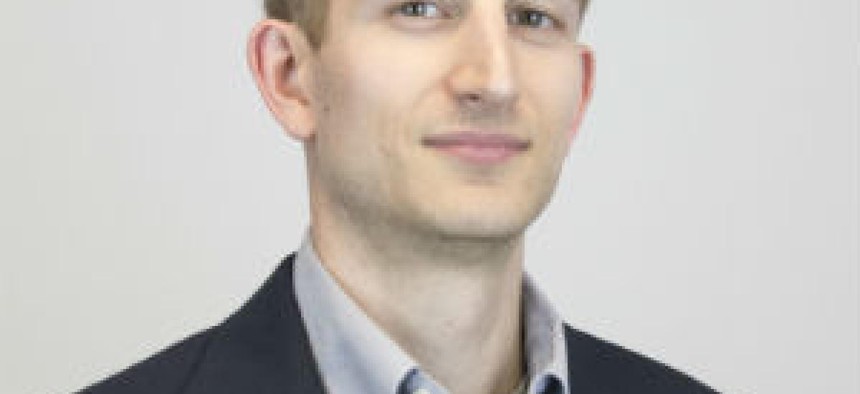 What was once FLIR Systems had been on its own path build its unmanned presence before the acquisition by Teledyne. The combined company's unmanned business leader updates us on the integration and how all domains are now covered in full by the platforms and technologies that support them.
What was once FLIR Systems had gone down its own path of using acquisitions as a tool to build the portfolio of unmanned vehicles for the ground and in the air.
FLIR is now the one to be acquired as Teledyne completed its purchase of the former earlier this month for $7.6 billion in cash and stock, a deal that like the others was about extending the platforms into different domains.
The newly-casted Teledyne FLIR now can also build unmanned systems for use in the sea along with the augmenting technologies such as sensors and autonomy software that make the platforms work everywhere and with each other.
"When we start looking at complex operations and distributed capabilities, it becomes more and more important to make sure that we've got interoperable and fully interconnected sets," said Roger Wells, vice president and general manager of unmanned systems and integrated solutions at Teledyne FLIR.
During our conversation, Wells acknowledged the different technical challenges presented by the maritime domain with respect to communications and other aspects versus those of the air and ground. That applies to both unmanned underwater and surface vehicles, he told me.
"In being able to bring the UUV and the USV together with both manned and unmanned systems in the air and on the ground, present a much larger solution set that can be brought," Wells said.
"We've seen a variety of different scenarios where in order to effectively prosecute these highly-complex and very challenging scenarios, it requires a combination of different platforms with different sensing modalities."
FLIR's emphasis on unmanned systems in the air led that company to its acquisitions of Prox Dynamics and Aeryon Labs, followed by the much larger purchase of ground vehicle maker Endeavor Robotics to enter that part of the market.
"One of the big propositions for Teledyne was to expand their solutions and offerings," Wells told me. "We have the opportunity of bringing sophisticated technologies from Teledyne, embed them on our platforms and offer the customers a capability and value that we weren't able to as part of FLIR." 
Platforms of course is not the only piece Teledyne FLIR focuses on. The company also develops autonomy software, and imaging and detection sensors to go on the vehicles and other platforms for the U.S. government and more than 50 other countries.
Cognitive burdens on the platform operators remain high even with advances in autonomous tools, Wells said. Users essentially still have to sift through large amounts of data on their own to decide what to do.
The big idea there is to "cause the unmanned systems to be less of a tool and more of a teammate in these complex environments," Wells said.
"That level of integration and that level of interoperability as part of the software solution's architecture gives us the ability to be multi-domain, to operate in a teaming capacity or integrated operations across manned and unmanned domains."