With Carlyle's backing, CNSI aims high for next growth phase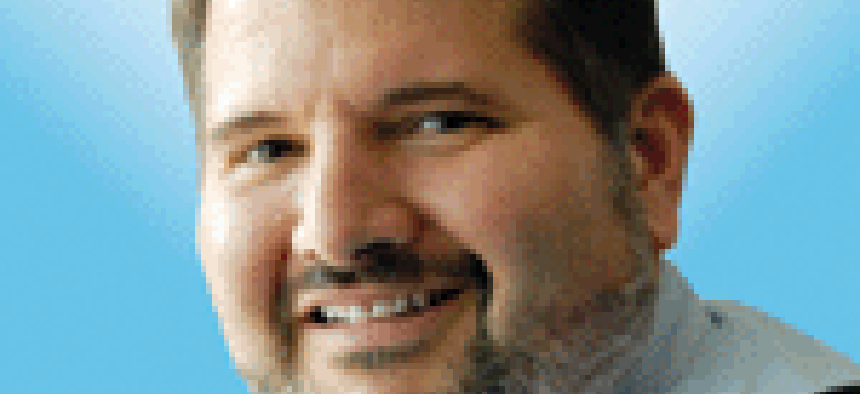 CNSI hs started on the next phase of its growth strategy as the health care IT company moves from one private equity owner to another.
Which also means CEO Todd Stottlemyer and the CNSI team have an ambitious goal -- hit $1 billion in annual revenue within five years.
The company is currently posting around $200 million in revenue and has focused on organic growth under its now-former owner Alvarez & Marsal Capital Partners.
Since Stottlemyer became CEO in late 2018, CNSI has grown by double digits as it pursued opportunities to provide state and federal health agency customers with products and solutions around Medicaid and Medicare processing, provider enrollment, claims solutions and customer engagement solutions.
Stottlemyer now sees CNSI becoming a buyer in the market as a portfolio company of the Carlyle Group, arguably the grandfather of private equity in the government market. Carlyle acquired Alvarez & Marsal's stake in CNSI.
One area the company wants to invest in are data analytics.
"How do take data from different sources and bring it together and make it actionable to improve health care outcomes and lower health care costs," Stottlemyer said. "We think that's a real opportunity for growth."
CNSI has been doing some of that work already, but Stottlemyer is looking to find acquisitions that build and add to those capabilities.
Federal business currently represents 20 percent of CNSI's revenue and the remaining 80 percent is state governments.
In the federal market, CNSI counts the Veterans Affairs and Labor departments as customers. Major state customers include Washington, Wyoming, Arizona, and Hawaii.
CNSI also has formed a partnership with Amazon Web Services to deliver Medicaid management information systems via the AWS cloud infrastructure.
The opportunities in both federal and state markets are substantial as agencies look to modernize their health IT environments, Stottlemyer said. So he sees strong organic growth continuing and acquisitions as an accelerator/
Given its track record of organic growth, Stottlemyer said CNSI is well-positioned to attract acquisition targets as well as taking advantage of the additions once they are on board. People want to join growing companies, he said.
The company has been investing in building its products and solutions, which has driven its organic growth.
"We'll supplement that with strategic acquisitions that strengthen our capabilities and give us access to new clients," he said.
I spoke with Stottlemyer shortly after he wrapped up a town hall he led with CNSI employees, who expressed excitement about the deal.
"They know Carlyle is very picky and choosy about the companies they invest in," he said.
Carlyle also represents a homecoming of sorts for Stottlemyer, who earlier in his career was a senior executive at BDM International. Carlyle owned BDM from 1990 to 1997, when it was sold to TRW.
Baird served as financial adviser to CNSI, while Kirkland & Ellis LLP was its legal adviser. Latham & Watkins LLP acted as legal adviser to Carlyle on the deal.