Inside ICF's latest acquisition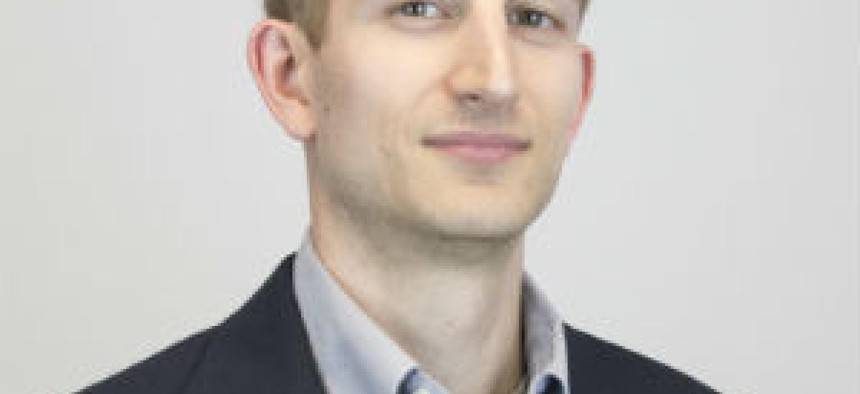 Government technology modernization and public health represent two of the four growth drivers ICF sketched out nearly two years ago when the company outlined its long-term strategy.
So the kind of business ICF has identified for its latest acquisition should come as little surprise: Enterprise Science and Computing, a 40-employee health IT company also known as ESAC that specializes in research, analytics and bioinformatics services.
Federal customers of ESAC include the Centers for Medicare and Medicaid Services, General Services Administration, National Institutes of Health, and the Veterans Affairs and Health and Human Services departments
The analytics component of what ESAC does and especially in large data sets helps fill one technology gap for ICF to do more of what it already does in public health, ICF CEO John Wasson told me earlier this week.
ESAC's combination of data science techniques and portfolio of technology solutions positions ICF to "do some magic and make one plus one equal three" for federal health programs, Wasson said.
Some of that "magic" clients are looking for falls under the category of interoperability, so different health IT systems across various organizations can exchange information in a clean and timely fashion.
From there, add in the organization and architecture of large data sets inside those systems so health agencies and other entities can raise the standards of care quality.
"This is a bit of a pivot for us also to play a more active role in the growing market around health care delivery, where we think we can create an impact and make a difference leveraging our long history on the public health side, putting it together with their data and analytics capabilities going forward," Wasson said.
Now what of the third aspect previously mentioned as an area of focus for ESAC, that being bioinformatics?
In essence, those who work in that interdisciplinary field develop software tools and methods to understand biological data including genetics and proteins.
A second way to explain it is that bioinformatics is basically a combination of biology, computer science, information engineering, mathematics and statistics.
Two members of ESAC's management team -- President Anand Basu and Executive Vice President Shine Jacob -- also held senior positions at Celera Genomics, which was involved in the first successful effort to sequence the first draft human genome in the late 1990s.
Wasson told me ESAC's work at that fundamental biological level adds an "applied understanding of the genomics, proteomics and physical sciences" to the data and research components that feed into health care delivery.
The overall topic of federal IT systems modernization also goes hand-in-hand with public health given the past year-and-a-half of a pandemic, along with the many questions it raises for future preparation and the tools needed for such.
"I think being able to deliver both the domain-oriented work and having the IT modernization work, we're able to work the white space between the two," Wasson said. "While this is a niche acquisition, it is a set of highly-valued skills that really can bring insights on the data analytics and advanced technology solutions front to the same set of clients. The trends we've been talking about continue."
Acquiring ESAC is not the only action ICF has undertaken over the course of November to bolster its health IT and data science chops. On Tuesday, the company announced its board of directors elected a new member in the notable epidemiologist Michele A. Williams.
She is the dean of the Harvard T. H. Chan School of Public Health and will become the ninth member of ICF's board on Dec. 1.