Google leaves no doubt: it will pursue DOD's new cloud initiative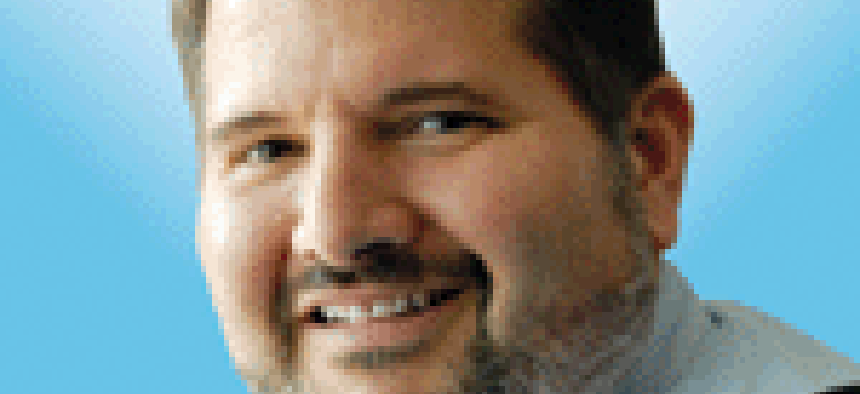 The competition around "JEDI: The Sequel" is starting to heat up as more reports surface that the Defense Department is making progress on the restart of its enterprise cloud initiative formerly known as the Joint Enterprise Defense Initiative.
JEDI had an ignoble end as DOD cancelled the contract after nearly two years of protests and lawsuits.
DOD appears to eschewing the Star Wars theme this time around. The new contract is known more traditional-sounding government moniker of the Joint Warfighter Cloud Capability. Rather than a single award like JEDI was, JWCC be a multiple-award effort in response to complaints about the original contract going to one cloud provider.
The competitive landscape will be different this time around as well, even though DOD intends to issue direct solicitations to Microsoft and Amazon's cloud subsidiary with the market research phase of JWCC completed in October. Microsoft was the original winner of JEDI over Amazon Web Services before the latter's protests and that contract's eventual cancellation.
But what's different this time is that DOD has said it intends to make awards "to all cloud service providers…that demonstrate the capability to meet DOD's requirements."
Add a third to the list so far as Google will likely be a competitor this time around. The company pulled back somewhat from the defense market after employees objected to its participation in Project Maven, a DOD program to use artificial intelligence in processing video images. Employees were concerned that their work would be used to improve the accuracy and lethality of drone strikes.
But JWCC is a different beast and Google isn't being shy about its interest.
In a Veterans Day blog post Nov. 11, Google's cloud CEO Thomas Kurian made it clear that Google has always worked with the federal government and listed as examples of customers the National Oceanic and Atmospheric Administration, Patent and Trademark Office and Air Force.
DOD's completion of the JWCC market research portion means industry is waiting for more details, something Kurian acknowledged: "We know very little about the specifics."
But he made it clear where Google's interest lies, despite the controversy surrounding Project Maven.
"If we are invited to be part of the JWCC contract, we will absolutely bid," he said.
Kurian said that the company will apply its AI principles that guide what products the company will sell and projects it will pursue.
"We are committed to continuing to partner with the U.S. government, including the military, on specific projects that are consistent with our principles," he said.
Google wasn't ready to bid on JEDI in 2018, even though it is considered one of three general purpose cloud offerings in the market alongside AWS and Microsoft's Azure.
But Google sounds ready for JWCC. The contract will "offer up many opportunities for Google to help the men and women in our armed services to ensure their success and safety," Kurian wrote. "Not every Googler will agree with this decision."
So count Google as in whenever DOD decides to grow the cloud tent.