Are better debriefings driving down protests?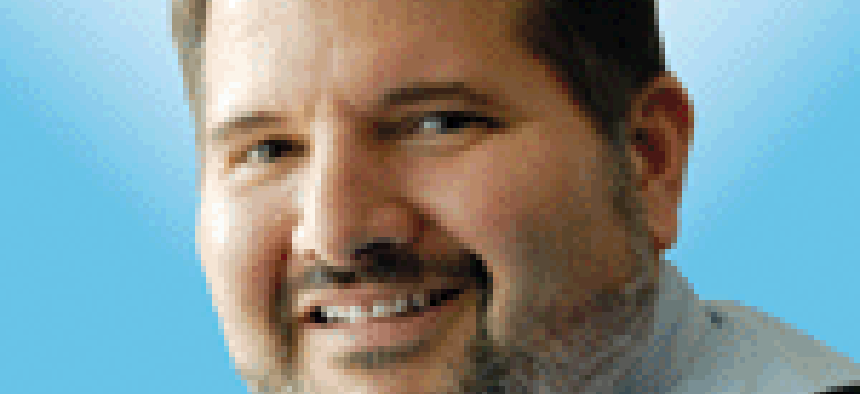 The official yearly bid protest report shows a steady decline in cases and regarding the Defense Department, some in Congress believe DOD's enhanced debriefing process might be the reason.
Prevailing wisdom says every contract gets hit with a protest. That is often true for the headline grabbing multibillion-dollar vehicles.
But the truth is most contracts aren't worth billions and most contracts don't get protested.
In fact, the government's 2021 fiscal year marked the fifth in a row that the number of protests filed with the Government Accountability Office fell, according to its annual bid protest report to Congress. The one caveat is fiscal 2018, when there was an increase of below 1 percent.
Fiscal 2021 saw 1,897 cases filed at GAO, down 12 percent compared to fiscal 2020 that saw 2,149 cases.
It is important to note how GAO counts cases. Each case does not represent an individual contract or task order award. A single contract can have multiple cases associated with it. For example, Company A files a protest and then makes supplemental filings. GAO counts each filing as a separate case, even though all the cases involve the same procurement.
The five-year decline (from 2017 to 2021) followed a rise in the number of cases from fiscal 2012 to 2016. That excludes fiscal 2013, which was down 2 percent from fiscal 2012.
GAO doesn't speculate on what's behind the decline. But it is worth noting that starting in 2018, the Defense Department started conducting what are called "enhanced" debriefings that allow for more dialogue with companies after they've lost a contract. That means unsuccessful bidders get more information on where their bid fell short.
Our own research in 2018 concluded that many companies filed protests simply to learn why they lost.
The House Armed Services Committee's report on the 2022 National Defense Authorization Act also talks about the value of enhanced debriefings to reduce bid protests.
"In order for the Department to gain the full benefit of enhanced debriefings, the committee emphasizes the demonstrated value of meaningful, in-person debriefings to avoid unnecessarily costly and time-consuming bid protests," that report states.
The committee wants the Defense Department to provide a briefing on efforts to implement enhanced debriefings by Dec. 30.
A second reason that might be driving down the number of protests is limits on GAO's jurisdiction over large, multiple-award indefinite-delivery/indefinite-quantity contracts.
Task orders under civilian IDIQS must be worth at least $10 million. For defense contracts, the task orders must be worth at least $25 million.
Anything under those thresholds, you can't file a protest at GAO.
As agencies increasingly use these vehicles, it is reasonable to expect fewer protests.
When you get past the annual number of cases, GAO other measures hold steady.
The rate of sustained protests -- cases where GAO decides in favor of the protester -- was at 15 percent for fiscal 2021. That is the same rate as in 2020 and 2018.
The rate was 13 percent in 2019 and 17 percent in 2017.
GAO also measures the "effectiveness rate," which combines the sustained cases with the cases where the agency took some sort of corrective action to address issues raised in the protest.
The rate in fiscal 2021 was 48 percent, which also is in keeping with the numbers we've seen over the last five years -- 51 percent in 2020, 44 percent in 2019, 44 percent in 2018 and 47 percent in 2017.
Those high percentages explain one motivation for why companies protest -- they are seeking some action by the agency and they are getting it.
It is also worth noting that of the 2,017 cases filed in fiscal 2021, only 581 went to a full decision by GAO, or slightly more than one-fourth.
Of the 581 that went to a full decision, only 85 were sustained, or 14 percent.
GAO also reported that of its 2021 protest cases, 401 were protests involving challenges to task order awards. In 2020, GAO heard 417 task order protests, down from 373 in 2019, when there was a 35-day government shutdown.
GAO also notes the most common reasons it sustains protests -- unreasonable technical evaluation; flawed discussions; unreasonable cost or price evaluation; or unequal treatment. Or sometimes a combination of more than one.