Who were 2021's top Industry Innovators?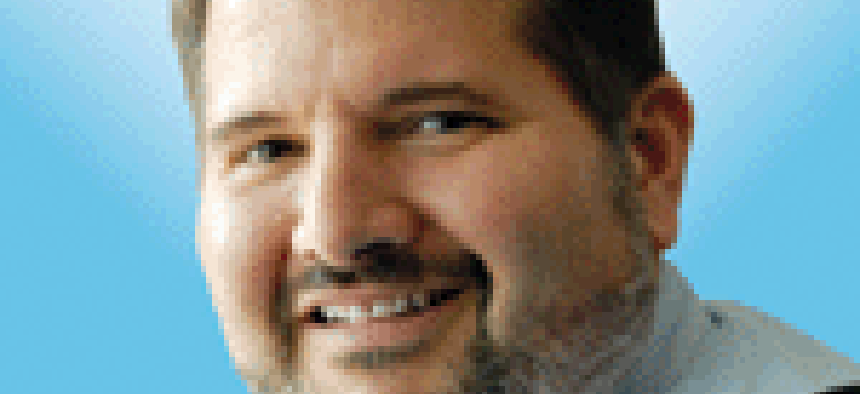 We are happy to announce the winners of the 2021 Industry Innovator Award winners who's creativity and imagination drive better results for their government customers.
This year's crop of winners highlight the growing use of leading edge technologies such as artificial intelligence, data analytics, cloud computing and cybersecurity that are helping agencies solve mission-critical problems and transform how they do business.
The 2021 Industry Innovator Award are part of a broader program known as the Government Innovation Awards, presented by Washington Technology and our sibling publications FCW, GCN and Defense Systems. You can see the 2021 Public Sector Innovations winners here. This award program recognizes government projects that highlight innovative uses of technology, and the 2021 Rising Stars, which recognizes individuals in their early phase of their careers, can be viewed here.
Together these programs are an opportunity to celebrate the many positive things taking place across the government market as individuals, public sector organizations and private companies work together to address some of society's most pressing challenges.
The 2021 Industry Innovator Award winners are:
BeyondTrust and its Endpoint Privilege Management with BeyondInsight solution
Excella and its HHS Inspector General Grants Analytics Portal
cBEYONData and its CFO Control Tower
Aveshka Inc. and its Candor Platform for artificial intelligence
Iron Mountain for its Iron Mountain Insight for data analytics
CACI International for its laser communications transmitters and modems
Intelligent Waves LLC and its GRAYPATH secure communications solution.
ID Technologies and Archon, a device security solution
Look for more coverage in the coming weeks as we dive deeper into each of those Industry Innovators to learn more about their solutions.