Introducing the 2021 WT Fast 50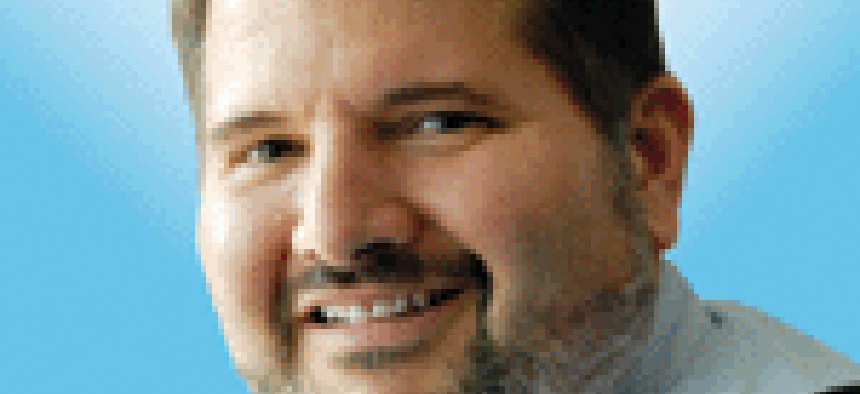 Welcome to the 2021 edition of our Washington Technology Fast 50 that ranks the fastest growing small businesses in the government market.
It's a celebration of the depth, diversity and hard work of small businesses in the federal sector.
The rankings are based on information that companies submit, including five years of revenue data. We then calculate their compound annual growth rate over those five years. For 2021, the range is 2016 through 2020. Companies are then ranked according to that CAGR.
That's why the largest company by revenue isn't necessarily the No. 1 company. That honor goes to the fastest growing. It might seem like a no-brainer, but I get questions about that each year.
CLICK HERE TO GO TO THE RANKINGS
In the coming weeks, we'll profile several of the companies on the Fast 50 but here are a few things I want to point out.
In a rarity, we have a repeat at No. 1.
Data Intelligence Technologies Inc. is on quite a roll and is one of the few companies to capture the top spot in consecutive years. They did it this year with a 2016-2020 CAGR of 311.1 percent.
They are the third company in 20 years to repeat as No. 1. The others were Merlin International in 2005 and 2006, and OBXtek in 2013 and 2014.
We have 20 companies on the 2021 list that also appeared on the 2020 Fast 50. Last year's rankings had 17 companies repeat.
In what must be a record for the Fast 50, DigitalSpec is making its eighth consecutive appearance on the Fast 50 with a CAGR of 41.2 percent from 2016-2020.
The depth and focus on this year's group of companies also stands out to us.
For example, Data Intelligence is focused on data just as its name implies. That means everything like engineering, cloud hosting, science, security, visualization and analytics
The OM Group at No. 14 has focused its efforts on cloud migration and the many services that surround those efforts.
Some of the Fast 50 firms keep their target agencies in a tight group. For example, Advanced Concepts & Technologies at No. 29 has focused its acquisition expertise on supporting the F-35 Joint Strike Fighter as one of the main lines of business.
This isn't the first year we've noticed the depth of capabilities among the Fast 50. But it is still important to note that innovation and cutting edge skills aren't solely found at the largest companies in the market.
As you explore the rankings, you'll find that we've collected valuable information on these companies including leadership, contracts, major customers and lines of business. Each profile links to the company website where you can learn more.