Will the Comcast-MicroTech deal open up more opportunities?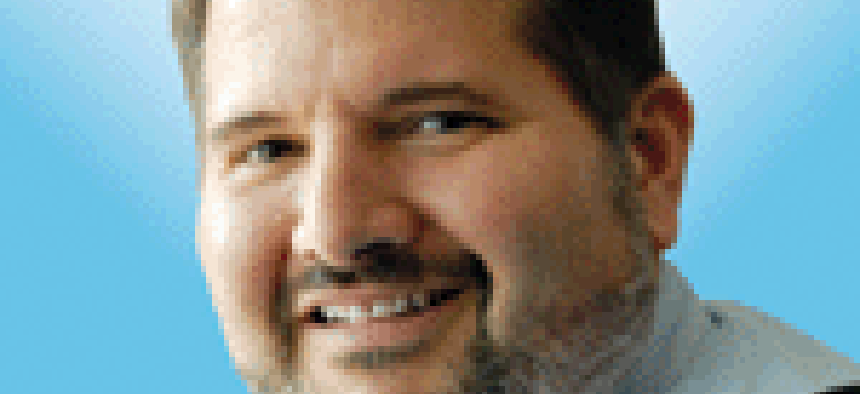 Every company that sought to win a spot on the potential $50 billion EIS telecommunications contract vehicle had to spend millions on their proposals whose pages were numbered in the hundreds. Lines of pricing probably approached half-a-million or more.
That was just to get to the August 2017 awards to 10 companies. Now there are nine carriers, given how CenturyLink and Level 3 merged shortly thereafter into the company now known as Lumen Technologies.
Winning was just step one. After that came months and in some more than two years of work and testing of back-office systems to gain an "authority to operate" that let them work on EIS task orders. Companies likely spent several million more getting their ATOs.
In short, getting on the Enterprise Infrastructure Solutions contract was an expensive and time consuming process.
It was a given that companies such as AT&T, Verizon and Lumen would pursue spots. Those three are also incumbents from EIS' predecessor. L3Harris Technologies and BT Federal also have large corporate infrastructures backing them up.
But pursuing EIS was a risk for these relative newcomers to the federal market: MetTel, Core Technologies and Granite Telecommunications.
Which brings us to MicroTech and Comcast.
MicroTech was probably the surprise winner of EIS. My first thought when I saw the name on the list was whether this was a different company from the one founded and run by Tony Jimenez. But it was indeed his company. Jimenez had spent years ahead of EIS building out those capabilities.
They've had success, winning nearly 20 EIS task orders. In November, MicroTech bundled the EIS work into a subsidiary called Defined Technologies and now he's selling that business to Comcast.
Jimenez has declined to comment on the deal.
Two trains of thought are on my mind about this deal and both are off the mark to a degree.
Myth number one is that the deal is a windfall for MicroTech and Jimenez. The value of the transaction is undisclosed at this point and I'm sure it is a good price for MicroTech. But whatever the price is, you also have to back out the millions in time and resources spent to get to this point.
My read is that like many divestitures, MicroTech sold the EIS business so it could focus on its core business. Defined Technologies was having some success in winning EIS business, but with that success comes more demand for resources to sustain the growth.
Defined Technologies should have more access to those kinds of marketing and sales resources at Comcast that inside a small business like MicroTech. Which means becoming part of Comcast should unlock more opportunities for Defined Technologies.
Train of thought number two is the question of why would the cable and media giant Comcast want to buy a spot on EIS. Isn't it too late to get on a contract that's been out in the market for nearly two years?
Not in this case.
EIS replaced GSA's Networx vehicle and retirement of the latter contract is well underway. More work is coming over as task orders under Connections II, WITS3 and other local service telecom contracts expire in the next several years.
This is billions more in business outside of Networx. In fact, I have been told that GSA has voiced some thoughts that it might have to raise the $50 billion ceiling of EIS.
So there is the opportunity that Comcast sees and one reason, as our Ross Wilkers has been noting, the company launched its federal business two years ago. Comcast's federal shop already had some success, including winning spots on DISA's Commercial Ethernet Gateway program.
Once Defined Technologies is in place, look for Comcast to accelerate its pursuit of federal work thanks to its position on the EIS.