10 'new normal' best practices for a COVID world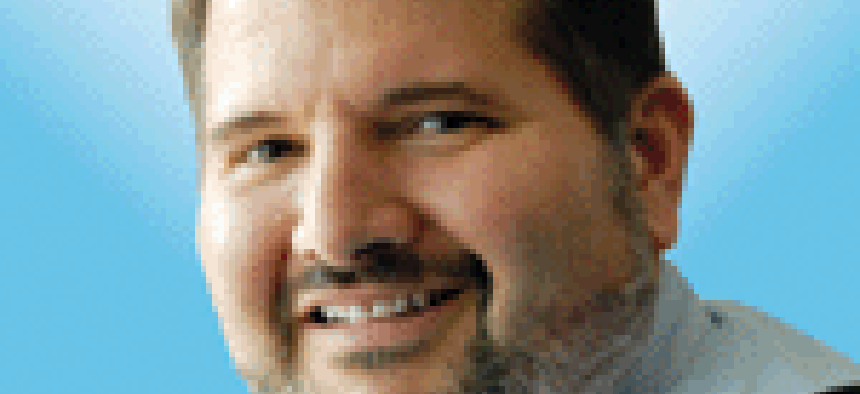 We explore Wolf Den Associates' advice for taking on the "new normal" in government contracting and what companies should be doing right now.
Since the start of the COVID-19 pandemic, there has been a lot of talk of the market finding its "new normal."
Given the Delta variant's acceleration, I'm not sure we have reached a place where the new normal is that. But I think we have a good outline of where the industry is headed.
The folks at Wolf Den Associates have given this a lot of thought. In the latest issue of their Practitioner Perspectives newsletter, they explore what contractors should do right now as everyone emerges from the "rabbit hole of COVID lockdowns and precautions" as they call it. The newsletter riffs quite nicely on an Alice in Wonderland theme.
I want to highlight their 10 New Normal Best Practices:
Assess key differentiators and "Why us?" messaging to position for increasing price sensitivity.
Develop multi-platform connections with customers that transcend Zoom (or other web conferencing tools).
Leverage Other Transaction Authority agreements, Small Business Innovation Research awards and other alternative acquisition methodologies for near-term wins.
Prepare for a series of continuing resolutions, with the customary slowdown in new starts and extension of existing programs.
Develop strategic partnerships to position for increased set-aside spending.
Implement "Agile beyond IT" to drive value with customers.
Take advantage of a turbulent environment to approach new customers.
Train staff for streamlined procurement and use of orals, challenges and demos.
Prepare to meet cyber benchmarks as contracts adopt Cybersecurity Maturity Model Certification requirements.
Evaluate recruiting and staffing strategies and pricing models as the shift to a remote workforce becomes permanent.
A couple of those items jumped out at me.
Best Practice No. 1 and increasing price sensitivity.
This hits at something I think everyone in the market should keep an eye on. The federal government has spent a lot of money and accumulated a lot of debt as it has taken on COVID relief efforts. Those bills will come due eventually.
Hopefully, that doesn't mean a return to a period of sequestration. But more lowest price, technically acceptable contract evaluations are likely. Even if agencies don't call them out as LPTA. Articulating your value has never been more important and will only become more critical when a new period of austerity begins.
Best Practice No. 5 and increased set-aside spending.
With the new administration, there is a renewed emphasis on diversity and inclusion. Following an executive order, agencies are looking at barriers that hold minorities and other disadvantaged groups back from fully participating in the economy and benefiting from government programs. This includes contracting.
Over the next year or so, more small business prime contracts and new requirements for SB participation on large contracts will emerge.
Wolf Den's list of actions also makes me think of the importance of customer relationships. One could argue that customer relationships and intimacy are foundational to almost all of the items on the Wolf Den list. That includes differentiation, alternative methodologies and "Agile beyond IT."
An overall theme is to never stop preparing, never stop reviewing your strategy, never stop talking to your customer.
Just never stop.