TOP 100: Smartronix using deals, awards to build on cloud expertise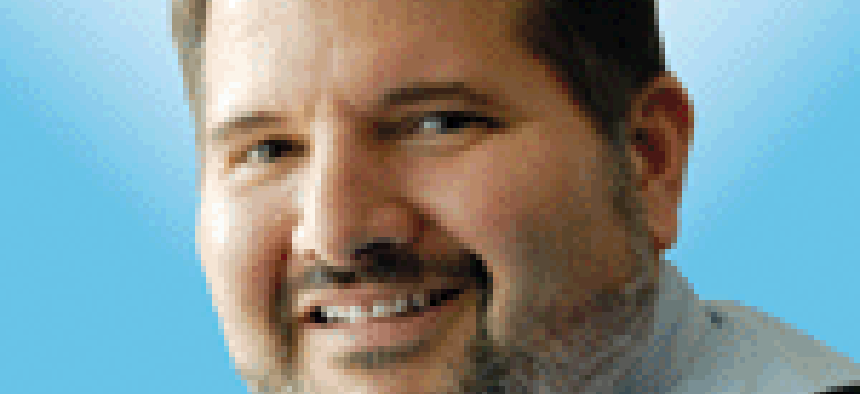 Smartronix continues to solidify its position on the Top 100 through strategic acquisitions and important contract wins.
With the backing of private equity firm OceanSound Partners since late 2019, Smartronix is pursuing a strategy to be a leading provider of cloud migration and solutions around data and digital transformation.
The strategy accelerated when OceanSound brought in Peter LaMontagne as CEO a year ago. Smartronix has since closed two acquisitions in Datastrong and C2S Consulting Group, made several strategic hires, and built out a series of cloud accreditations and certifications.
Smartronix is ranked No. 58 on the 2021 Washington Technology Top 100 with $471.3 million in prime contracts.
LaMontagne said the company's strategy has crystallized over the last year as Smartronix has moved its solutions further up the technology stack. The company has also sought to better define its solutions and how they drive managed services offerings.
"We've also invested in how we go to market and we are better defining our markets," LaMontagne said. This includes how the company supports combatant commands and how it is embraces commercial markets that are highly regulated.
"The best affirmation of our strategy is the acquisition of C2S and Datastrong."
Smartronix's acquisition of Datastrong added more capabilities around enterprise analytics, data science, and data engineering and data management. Datastrong also brought new customers at the Justice and State departments.
Datastrong's commercial customers are from the pharmaceutical, financial services and education sectors. Those are some of the highly-regulated commercial markets LaMontange mentioned earlier.
"Also with Datastrong, there are a couple of initiatives that were pursuing with our current DOD client set that almost instantly accelerated because of the capabilities that Datastrong brought to the table," he said.
Smartronix saw similar benefits from C2S, which was an immediate help on some bids that Smartronix wasn't in a position to pursue on its own.
"The opportunity was on our radar screen and it is a client we very much want to help," LaMontagne said. "We had the qualifications but not the affinity."
C2S filled that gap and allowed Smartronix to match its contract vehicles and large-scale qualifications with the acquired company's customer experience and relationships.
"That makes the opportunity a real possibility," he said.
Making that cliched one-plus-one-equals-three goal work takes a lot of effort in marketing externally with the customer as well as communicating across the company, LaMontagne said.
He credited C2S founder Brandee Daly for playing a critical role in the early days of the integration effort. She joined Smartronix as the executive vice president for strategic cloud initiatives, but has recently left the company.
"She instantly opened up the business and allowed great connectivity as did the team from Datastrong," LaMontagne said. "Our team was hungry for more capability and understanding what they were doing."
LaMontagne likened it to when someone joins a family through marriage.
"When someone marries into the family and it's like, wow, we have this cool new relative. Let's get to know everything about them," he said.