Stability and change paint the 2021 Top 100 picture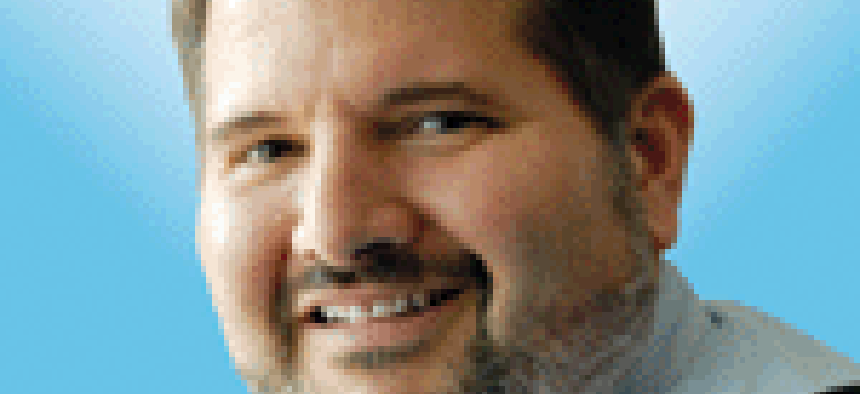 The annual Washington Technology Top 100 can be looked at in several ways.
If you focus primarily on the rankings, you might think the government contracting market is stagnant. After all, only eight new companies joined the list this year. Only two new companies cracked the top 20.
But that stability belies the great amount of churn that there is under the surface. You might stay within a spot or two of the same ranking from year to year, but to stay there requires embracing constant change.
As always, the 2021 Washington Technology Top 100 is based on analysis of data from the Federal Procurement Data System. We analyzed government fiscal year 2020 reports according to a set of more than 700 product and service codes that represent spending on IT, systems integration, professional services, telecom and other high-tech products and services.
Evidence of change is clear across the Top 100. Even the No. 1 company Leidos has never relied solely on its scale to remain in the top spot as it has for the third consecutive year and fourth out of the last five.
In the last two years, Leidos has made significant acquisitions to bolsters its space capabilities, security and cloud computing offerings, and enhance its naval engineering.
But as retiring Leidos Chief Financial Officer James Reagan explained, those deals were not about scale alone but also having the critical skills and customer relationships in market segments where Leidos could differentiate itself from competitors.
The company also spent several years preparing for large competitions by investing in business development and capture capabilities. That was a major contributing factor in winning contracts such as the $7.7 billion Navy Next Generation Network contract.
But if you want to talk about change in the Top 100, just look at No. 9 Peraton. They were ranked No. 42 last year but vaulted up the list through a pair of large acquisitions -- the Northrop Grumman IT services business and Perspecta.
My expectation is that next year, they could be ranked higher as the reports into the Federal Data Procurement System become better attributed to Peraton.
Changes in the market also are evident in the Top 100. While we don't have a lot of new companies on the rankings, the new companies are strong indicators of trends in the federal sector.
For example, No. 52 Aerojet Rocketdyne made its debut on the Top 100 this year. Its jump into the middle of the rankings indicates how much more spending and interest there is in space-related products and services.
Aerojet's website is simply "rocket.com" and its work on human exploration, in-space power and other space-related solutions. IT and software make these solutions possible. But I doubt that Aerojet would ever consider itself an IT company.
While this is Aerojet's first appearance on the rankings, it also might be its last. By this time next year, No. 3 Lockheed Martin will likely have closed its acquisition of Aerojet pending the regulatory process, showing that the world's largest defense company is not sitting still either when it comes to space.
Aerojet joins No. 39 Sierra Nevada Corp. and No. 42 Viasat as other companies on the list primarily focused on space opportunities. Sierra Nevada and Viasat have been on the Top 100 for several years and were early indicators that space was becoming a growth area.
Now many on the list from No. 1 Leidos on down are deep into the space race. It's a long list that includes the traditional defense hardware companies such as No. 2 Raytheon Technologies, No. 3 Lockheed, No. 4 General Dynamics and No. 8 Boeing.
No. 9 Peraton and No. 41 Parsons are among the many others that see space as a big part of their story as well.
They are all investing in capabilities and making acquisitions to position themselves for opportunities that range from managing payloads to enabling communications and data sharing and analytics.
Another valuable way to look at the Top 100 is the raw numbers. Those look very good for the health of the overall market.
Total prime contract obligations for the 2021 Top 100 reached more than $132 billion, making this the fifth year in a row where the aggregate value of prime contracts grew. The last time the total was this high was with the 2011 Top 100, which also hit $132 billion.
Fiscal year 2011 was followed by a five year slide driven by sequestration and other budget cuts. The market hit the bottom with the 2016 Top 100, when the aggregate number was $97 billion.
Based on those numbers, the market has completed its comeback from the low five years ago.
The question now is are we at another peak or is the next peak still ahead of us?
My prediction is that total prime contract obligations will be even higher in the 2022 Top 100. COVID response and recovery is driving increased spending but needs around national security, infrastructure, IT modernization and others also are getting dollars.
Beyond 2022? Given the deficit and the political climate, I won't make any predictions. But grab the growth while you can.