Massive price difference aside, other factors swing DHS modernization award to AT&T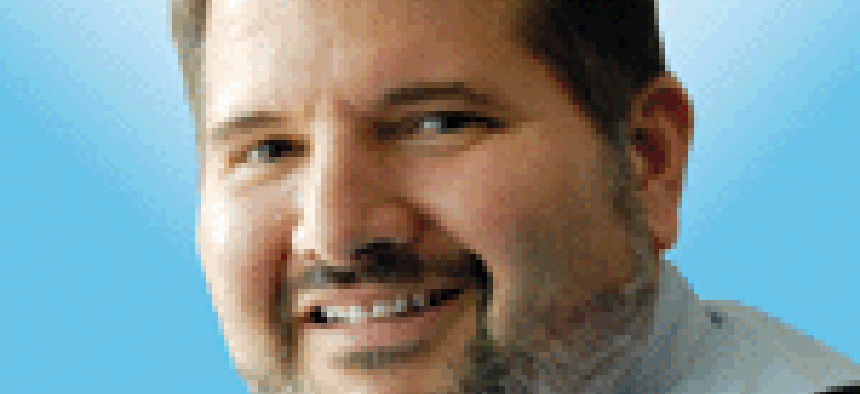 It is hard not to focus on the price difference when looking at Verizon's protest of a Homeland Security Department task order that went to AT&T, but there is more to the story than just the dollars involved.
There was a whopping $442.9 million difference between Verizon's bid to modernize DHS' telecommunications networks and that of AT&T. That gap grows to $469.2 million when comparing the bids of Lumen Technologies (formerly CenturyLink) and AT&T.
AT&T's winning bid was priced at $306.2 million and Lumen (bidding as Qwest) submitted a $279.9 million offer. Verizon came in at $749.1 million.
Verizon used the price difference to argue it was not bidding on an even playing field with its competitors.
Verizon also argued DHS failed to hold meaningful discussions regarding its price on the task order that was competed under the Enterprise Infrastructure Solutions contract vehicle.
AT&T scored slightly better technical evaluation as well, which Verizon contends was "unreasonable and unequal."
In a separate protest, Lumen argued the evaluation was unreasonable and that "proper discussions" were not conducted.
But Verizon's and Lumen's arguments came up short as the Government Accountability Office rejected both protests.
Arguing Over Price
Verizon did not argue that AT&T's price were unrealistically low. They also didn't argue that they couldn't do the work for the price bid or that the low prices represented a risk, according to the GAO report.
Verizon instead called them "irreconcilable and erratic" and that AT&T priced something very different than Verizon, which gave AT&T an unfair advantage.
But DHS countered that all the bidders used the same price workbooks and the same requirements. "The submitted prices were based on each offeror's independent business judgments regarding the discounts they elected to offer from their EIS contract pricing," GAO wrote.
Verizon argued that the differences in the prices show that the bidders did not have a common understanding of the requirements. But GAO said "the protester does not identify any specific parts of the (request for proposals) which it asserts are vague, or ambiguous, or that otherwise prevented offerors from competing on a common basis."
Challenging the Evaluation
Lumen's transition plan was dinged by DHS because it was a "like for like" plan and didn't include modernization aspects. That decreased DHS' confidence in the Lumen approach because it delayed modernization efforts, according to GAO's report on that protest.
The company tried to argue it had the same modernization efforts during the transition as AT&T. But DHS also apparently was swayed by the company's statement that it would provide the department with "the same services it has today," GAO said in quoting from DHS's response to the protest.
Lumen fell short because its proposal wasn't clear about its modernization efforts. The bid inconsistent because it had "differing statements in different places regarding its modernization schedule," GAO said.
Regarding Verizon, DHS said the company put too much emphasis on managed network services in its proposal despite the agency's intent to order them in limited circumstances. Verizon did propose deployment of software defined wide area network, but GAO said details of the deployment were unclear.
AT&T's proposal received strengths including for key personnel, transition schedule and modernization efforts.
Unequal Discussions
Verizon argued that DHS failed to raise both elements of the company's bid that decreased the agency's confidence. Without raising those issues, Verizon said DHS' discussions were not meaningful,
DHS did raise concerns about Verizon's prices being high, then the company lowered its price to $749.1 million. But then Verizon complained that DHS should have disclosed the magnitude of difference between its price and those of AT&T and Lumen.
GAO disagreed and said DHS did nothing to mislead Verizon about its proposed price.
Lumen also argued the discussions didn't give it a chance to address areas where DHS had less confidence in the company. If it had, Lumen could have addressed those issues. But Lumen could not show GAO that it was prejudiced by the discussions or lack thereof.
Best Value Determination
Verizon's argument fell short on this point, in part because the shortcomings it found in the evaluation were not relied on by the source selection authority.
The authority instead leaned on the strengths it found in AT&T's proposal. Verizon didn't challenge those strengths.
Given the huge price difference, GAO said that even if Verizon had the same technical scores as AT&T, a best value determination still would favor AT&T because Verizon never attacked the quality of AT&T's proposal.