Beta.Sam.gov still a work in progress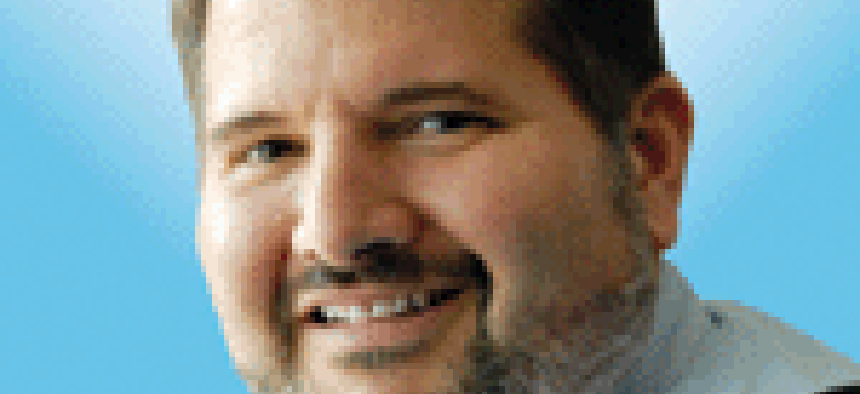 Beta.Sam.gov has a new design as it prepares to absorb Sam.gov and become a single government procurement portal. The changes add some needed features, but some lingering frustrations remain.
Yes the name Beta.Sam.gov is in the headline. No this is not a rant.
The General Services Administration has unveiled the new design for the website as it prepares to merge it with Sam.gov. When that happens, the Beta will go away and we'll have just the newly-consolidated Sam.gov portal for tracking all kinds of contract data and information.
Contract opportunities, contract data, wage determinations, federal hierarchy and assistance listings will all be included. The Federal Procurement Data System is still functioning to do research on specific contracts.
I have a track record of complaining about Beta.Sam.gov and still think it was a step back from the FedBizOpps.gov site for tracking contract opportunities.
But this new redesign has fixed a few things for the way I use it. The results page for searches is cleaner and less filled with white space. Reading the results is easier. The quirky little problem of the results starting with the 40th result instead of the first result has also been resolved.
I do wish they'd look at a redesign of the page for the individual contracts. Still too much white space. Things are too spread out for a quick review.
A couple complaints have come to us this week. The most detailed one is that search results have been inconsistent. In fact, that person showed me how one search yielded a result and later yielded no results.
The redesign didn't address is the "following" where you can track specific contracts. The list defaults to record ID (basically the solicitation number), but switching to last modified is pretty simple.
But my problem is that in looking at the list of 20-some contracts, there is no way to know which contract is which unless I click through. That's time consuming. Why not add a title field into the list? That would increase efficiency.
One feature I like is that alerts are at the top of the page. When I logged in, at the top was an alert acknowledging a problem with email links in the saved searches emails. Links sent before April 25 no longer work, but GSA is trying to resolve the issue.
The alert stays at the top of every page until you close it. I think this is smart because it increases the chance of people seeing and reading the alert. The alerts also bring some transparency – GSA is acknowledging a problem exists. I wish the agency did that when Beta.Sam first launched.
The design has addressed some issues but other remain. Beta.Sam is still a work in progress from where I sit.
The way I use Beta.Sam is probably much different than the majority of users, so I'd like to hear from more of you Beta.Sam users. What's working? What's not?
I've also reached out to GSA looking to see what kind of feedback they are getting.