Air Force tech accelerator expands research on security for 5G devices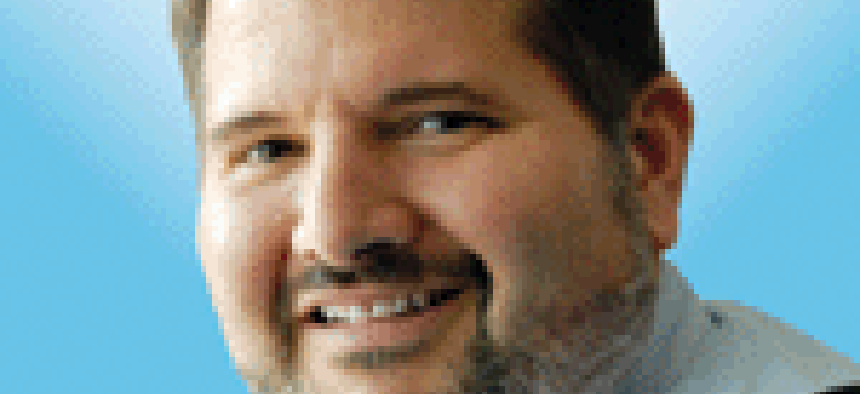 The Air Force's AFWERX innovation group focused on technology acceleration has tapped Phosphorus Cybersecurity to explore ways of adapting its Internet of Things products to 5G-enabled devices.
With the growth of Internet of Things technologies and the coming wave of 5G-enabled devices, cybersecurity experts have recognized a growing and more complicated threat environment.
The Air Force sees great benefits in expanding the use of 5G but wants to do that securely. One strategy is the use of research-and-development activities to find new ways of securing these technologies.
Phosphorus Cybersecurity has won a Phase I Small Business Innovation Research contract from the Air Force's AFWERX organization, which is focused on innovation and funneling new technologies and capabilities to the Air Force.
Phosphorus will work on how to bring its IoT security products into the Air Force and for use in a 5G environment. That includes ways to conduct inventory, patching and credential management of IoT devices. Its approach is to automate security functions, the company said.
"Adapting Phosphorus's solution to 5G in support of this effort is critical to promoting the zero-trust environment necessary to secure our defense networks," said Chris Rouland, Phosphorus founder and CEO.
Many compliance activities are automated for services and desktops but it is time to bring that approach to IoT and 5G enabled devices.
"What's needed now is a solution for the other third of the network consisting of IoT to prevent the next 'Verkada' while enabling the warfighter to adopt next-generation technology," he said.
Verkada is a security camera that was hacked in February, exposing data collected by 150,000 surveillance cameras.
Last year, Phosphorus won another Phase I SBIR from AFWERX to work on IoT security. The new award adds in 5G devices.