Space infrastructure firm finds partner to take it public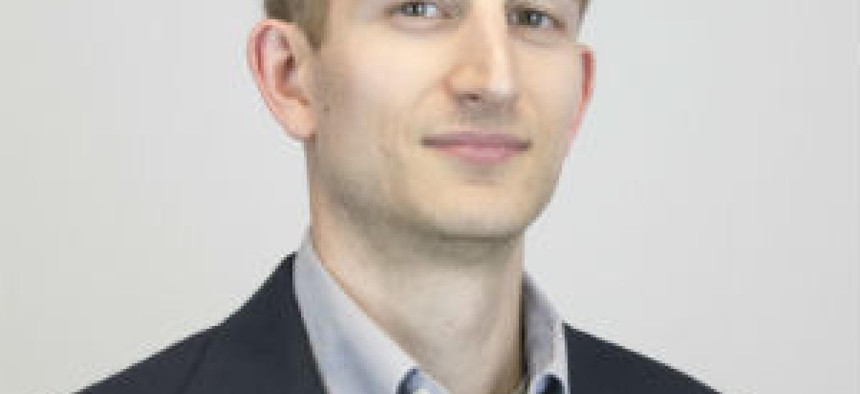 Redwire, the space infrastructure company backed by AE Industrial Partners, has agreed to a transaction that will take it to the public markets nearly one year after the official unveiling.
Redwire said Thursday it will merge with a special purpose acquisition company Genesis Park Acquisition Corp. in a deal all parties expect to close by the end of the second quarter.
After that, Redwire will become the latest space company to be publicly-traded with the help of a SPAC, or blank check firm, and in this instance list its shares on the New York Stock Exchange. Many other space outfits have done the same in the past six months, including a pair of Northern Virginia-headquartered companies in Blacksky and Spire.
AE Industrial Partners is the private equity firm that created Redwire in the summer of last year and will retain a significant amount of shares in the company after the merger completes.
Jacksonville, Florida-headquartered Redwire has since been one of the space market's busiest buyers since AEI combined two other businesses to form the company as it is today.
The company reported $119 million in revenue last year on $13 million in adjusted EBITDA (earnings before interest, taxes, depreciation, and amortization).
Redwire has gone on to acquire four more businesses with AEI's backing: in-space manufacturing outfit Made In Space, structure makers LoadPath and Roccor, engineering firm Oakman Aerospace, and most recently spacecraft and array developer Deployable Space Systems.
"Space is still a fragmented market. Because of our unique approach to consolidating world-class space businesses that require a larger platform to achieve breakout results and larger impact," Redwire CEO Pete Cannito said in a conference call with investors Thursday morning.
Cannito will continue as chief executive, while Andrew Rush is chief operating officer and Bill Read is chief financial officer.
An accompanying investor presentation to explain Redwire's SPAC deal lists five key focus areas of its strategy: on-orbit servicing and assembly, low Earth orbit commercialization, digital engineering of spacecraft, space domain awareness and advanced sensors and components.
Within those areas are how commercial and commercial customers are involved in a new space economy where both interest and investment dollars continue to rise.
Take for instance how Redwire sized up today's total space infrastructure market as around $420 billion with $47 billion of that from U.S. government spending alone by defense and civilian agencies.
"Growth is coming from commercial sector players who are providing increased data communications and remote sensing applications from large commercial satellite constellations," Cannito said.
"Additionally, there is growing demand for more resilient architectures in the national security sector using proliferated small satellites in low earth orbit, and the public's renewed interest in human space exploration is driving tremendous growth in the civil sector."
For this year, Redwire expects to post revenue of $163 million on $20 million in adjusted EBITDA. That sales forecast suggests 86 percent government and 14 percent commercial.
If all goes according to plan, Redwire sees its sales hitting $1.4 billion by 2025 on adjusted EBITDA of $250 million. That envisioned top line would be split 59 percent government and 41 percent commercial.
By merging with GNPK, Redwire is seeking a pro forma enterprise valuation of $615 million and will get approximately $170 million in cash on its balance sheet.
That initial cash infusion will go toward internal investments such as research-and-development and capital expenditures to support organic growth. Further acquisitions are also very much on the table for Redwire.
Genesis Park Acquisition Corp., or GNPK, undertook its own initial public offering in November of last year and has since been looking for another aerospace and aviation services company to merge with and take public.
The deal is supported by a $100 million oversubscribed PIPE investment fund that lets certain early investors buy the publicly-traded stock at a price below the current value per share.
Senvest Management, Crescent Park and a number of other significant long-term investors are involved in the PIPE that will add up to 15 percent of ownership in Redwire. Current shareholders will own 55 percent of Redwire, GNPK's shareholders will own 24 percent and GNPK itself will own 6 percent.
Jefferies is serving as financial adviser and Kirkland and Ellis LLP is serving as legal counsel to Redwire.
Genesis Park has lined up Greenhill and KPMG as financial advisers, Jefferies as the sole placement agent for the PIPE and capital markets adviser, and Willkie Farr & Gallagher LLP and Sheppard, Mullin, Richter & Hampton LLP as legal counsel.