Leonardo DRS plans initial public offering in U.S. market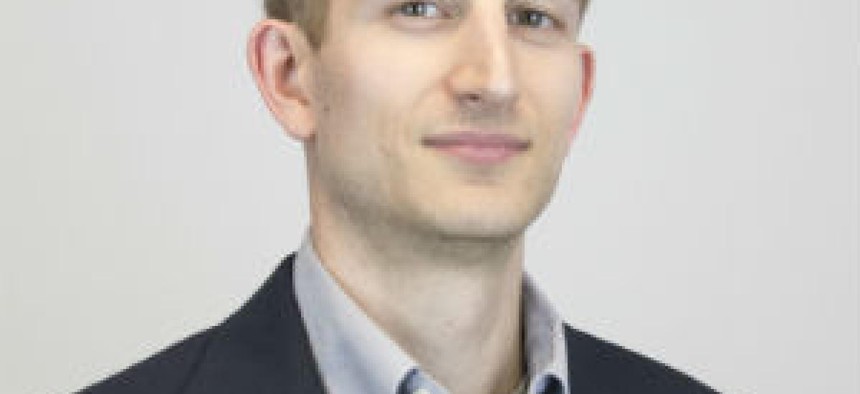 Italy's largest aerospace and defense company has filed to take its U.S. subsidiary through an initial public offering, according to regulatory documents posted Friday.
Shares in Leonardo DRS will trade on the New York Stock Exchange under the ticker symbol "DRS" through a plan approved by its Rome-based parent. Leonardo aims to complete the listing by the end of March.
This development confirms media reports here in the U.S. and Italy dating back to the fall of last year that Leonardo was scoping out plans to raise more cash and pay down debt through a sale of DRS stock.
Leonardo, whose cash flow situation turned negative last year amid the coronavirus pandemic, first confirmed in November that it was exploring a potential listing of Leonardo DRS. Leonardo acquired then-publicly traded DRS in 2008 through a deal valued at $5.2 billion including debt.
When it comes to our part of the world: Arlington, Virginia-headquartered Leonardo DRS is slated to become the fourth U.S. government contractor in the past two years to become a publicly-traded company and third to go down the traditional IPO path.
Parsons Corp. completed its public offering in Spring 2019 and then Telos Corp. did the same in Fall 2020, both of which exceeded the initial target of proceeds they hoped to fetch from investors. PAE went down the route of a direct listing in February 2020 by merging with a special purpose acquisition company.
No monetary value of or the exact number of shares to be offered the IPO were given in Leonardo DRS' S-1 registration filing to the Securities and Exchange Commission. But Leonardo said in a statement Friday it will retain majority ownership and effective control of DRS business after the shares begin trading.
"By retaining our majority shareholding we intend to maintain a significant exposure in this strategically important market, whilst continuing to leverage established relationships for all of Leonardo's businesses," Leonardo CEO Alessandro Profumo said.
Italian newspaper Il Messaggero reported Friday that Leonardo is aiming to raise $1.27 billion through the IPO. Reuters on Wednesday pegged the overall DRS stake being offered to public investors at between 20 and 30 percent of the business.
Given Leonardo's intentions for DRS, the S-1 filing's traditional section on the use of proceeds that all companies undertaking an IPO usually fill out has this short and sweet declaration: "We will not receive any proceeds from the sale of the common stock in the offering."
Leonardo DRS posted approximately $2.8 billion in revenue last year with $268 million in adjusted EBITDA (earnings before interest, taxes, depreciation and amortization), which translates to a 9.6 percent adjusted EBITDA margin.
Those numbers show growth of 2.4 percent on the top line, 14.5 percent on the bottom line and an increase of 1 percentage point on the margin front.
Roughly 75 percent of Leonardo DRS' revenue for 2020 came from contracts with the Army and Navy, almost evenly split with the Army a larger contributor by 1 percentage point. Total U.S. government sales made for 84 percent of the business mix.
Italy's government is the largest owner of and holds 30 percent of the shares in Leonardo, but the DRS subsidiary operates under a proxy agreement with the U.S. government to work in that market under its board of directors and management team including CEO William Lynn, the former deputy defense secretary. It'll continue to operate with that structure after the IPO.
Goldman Sachs, Bank of America Securities and J.P. Morgan will act as lead book-running managers. Barclays, Citigroup, Credit Suisse and Morgan Stanley will act as book-running managers for the proposed offering. Mediobanca is acting as financial adviser to Leonardo.