VTG continues evolution with latest deal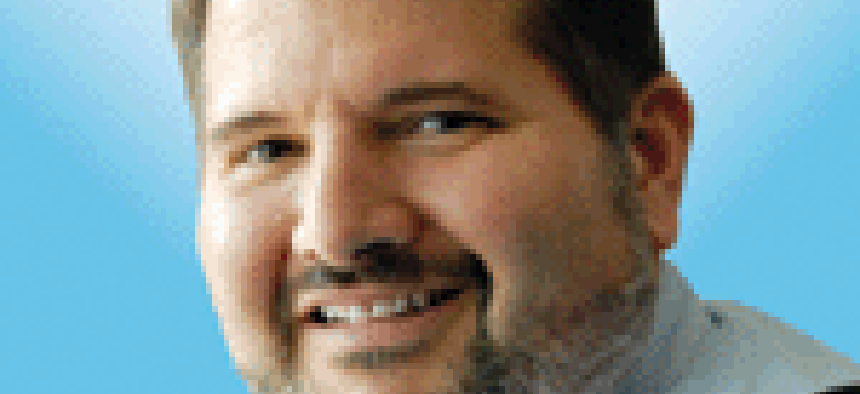 With three acquisitions in less than three years, VTG has been making a steady strategic push into high demand areas around digital transformation and modernization in the defense and intelligence markets.
Its latest deal for Intelligent Shift adds to those digital skills as well as bringing along critical customers in the intelligence space.
The acquisition is just the latest, and most likely not the last step in VTG's journey.
VTG has roots going back 150 years, but the changes going on now have a more recent genesis -- the hire of John Hassoun as CEO in late 2017, when VTG was known as VT Group.
Hassoun led the sale of Vistronix to ASRC Federal in 2016 and has brought part of that executive team with him to VTG.
VTG is backed by private equity firm The Jordan Company and completed two acquisitions in 2019. Deal number one for National Technology Associates added more engineering and logistics services for military aviation platforms. Purchase number two was of Delta Resources, another engineering firm but one that also had some digital transformation capabilities.
The latest deal for Intelligent Shift announced this week builds off that Delta acquisition with more critical digital transformation skills, Hassoun said.
"We've put together a strategy around the theme of force modernization across all warfighter domains," he told us.
Intelligent Shift was only founded in 2017, but has grown quickly from the three founders to nearly 100 people. Much of Intelligent Shift's work is highly classified, but Hassoun said its focus is on digital software engineering, artificial intelligence, machine learning and data science.
"The government really started to emphasize these areas in the last two or three years and now I think we'll see even more emphasis in the new administration," Hassoun said.
Because of their rapid growth, Intelligent Shift had reached an inflection point and needed to build up its company infrastructure to sustain that expansion.
"That requires a large investment," Hassoun said.
But by joining VTG, Intelligent Shift gets access to a corporate infrastructure that includes more robust back office functions along with more resources for business development and proposal writing.
All three founders -- Mike DeFede, Alissa Redding and Mike Matthews -- will run the business as part of VTG and can aggressively pursue new business.
Hassoun said they are identifying contracts and opportunities that neither company could have pursued independently but can now because they will have broader capabilities, access to more customers and more past performance to use as qualifications.
While Hassoun didn't cite specific examples, he said that process is similar to what VTG did with Delta. Together they were able to pursue and win a spot on the OASIS vehicle, something neither company could do alone.
With the acquisition, VTG is now at about a $250 million-annual revenue operation. The top line was $90 million when Hassoun became CEO. He said VTG's goal is to reach $500 million in three years.
He's put the infrastructure in place to manage that growth and a company of that size. From Vistronix, he brought over the comptroller Alicia Townes and she is now chief financial officer. VTG also has the same general counsel -- Ted Timberlake -- who worked in the legal department at General Dynamics.
VTG's president and chief growth officer is Sunil Ramchand, who was the CEO of Mission Essential -- another large business with a strong position in the intelligence market.
Most recently, Hassoun hired Kirk Herdman as president of the national security solutions business. Herdman ran business development at KeyW before it was acquired by Jacobs and also previously was an executive at Sotera Defense Solutions, where he supported the latter company's initial public offering. Sotera later went private and was then acquired by KeyW. The Intelligent Shift business will report to Herdman.
"We have the right people in place to get to half a billion dollars organically," Hassoun said.