On paper, GD brings back together its two tech segments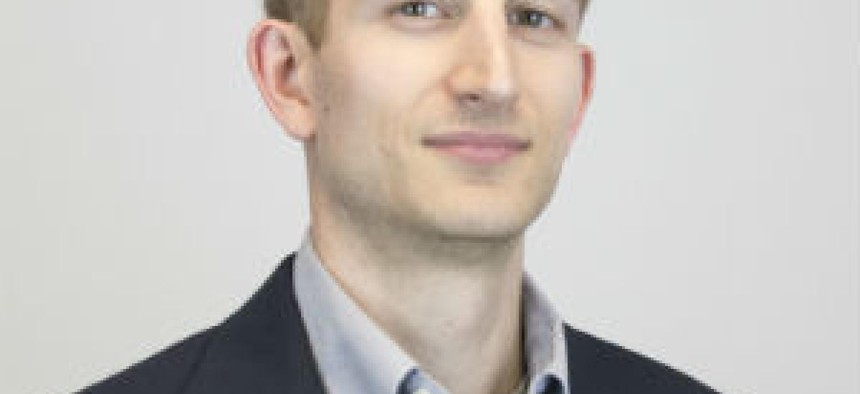 General Dynamics has consolidated its IT services and mission systems segment into a single line of business called "Technologies" but that is strictly for financial reporting purposes, according to executives.
For longtime watchers of GD, this is something of a back to the future to the years when the company would report those units together as "Information Systems and Technology" before starting to detail the numbers separately nearly three years ago.
So why bring them together again? During GD's fourth quarter earnings call Wednesday, CEO Phebe Novakovic said they already have been in some respects.
The GDIT business focuses on systems integration and other IT and professional services, while Mission Systems makes defense and space communications hardware.
"While our (IT) services business and even the older incarnation of Mission Systems work closely together across a number of programs, increasingly in the last three years, we're seeing more and more of that," Novakovic told investors.
"They're working together on bids. They're submitting bids together… these are two separate businesses managed separately," Novakovic added. "I think those areas of expertise, it's very important to keep them separate from a management point of view. To have them come together to work more seamlessly, we believe this reporting structure helped."
Still in charge of both businesses is Chris Marzilli, who has led them for nearly two years and now holds the title of technology group executive vice president. Nothing else is changing from a structural or managerial point of view.
So what does GD see out in the market that is leading it down that path?
"The two businesses share the same defense, intelligence and federal civilian customer base and increasingly go to market together to meet these customers' needs," Chief Financial Officer Jason Aiken said. "We're seeing considerable commonality and a significant complementary pull-through in their core offerings."
IS&T, essentially the IT software and hardware side of GD's house, has gone through much change in the past five years. Mission Systems was created through one consolidation that took effect in 2014.
Of course, GD acquired CSRA in 2018 to bolster the IT services portfolio and has since pruned out non-core businesses in that line. The same divestiture thesis has held true for Mission Systems.
One item GD executives said held true during 2020 is that the newly-casted technologies segment is the one feeling the greatest effects from the coronavirus pandemic. Lack of access to government facilities is the main issue there. Technologies also has the largest portion of GD employees working remotely.
COVID-19 headwinds helped drive a 5.3-percent decline in technologies revenue last year to $12.6 billion, though GD sees that number ticking up to $13.2 billion this year for 4.5-percent growth.
That growth is anticipated from GD's point of view through several IT contract wins slated to ramp up this year, including the $4.4 billion Defense Enterprise Office Solutions cloud email and collaboration tools contract clinched in October.
DEOS and other indefinite delivery/indefinite quantity contract awards in GD's tow are not to be found in its $89.5 billion backlog to end last year -- a point Aiken addressed in his opening remarks.
"The preponderance of the value associated with these contracts doesn't show up in orders or backlog at the time of award. In fact, only a portion of the awards shows up even in our IDIQ potential contract value," Aiken said. "The way we book these awards is to conservatively estimate initial near-term value in the IDIQ category. Then as the program progresses and the customer exercises orders, that value moves into the backlog and ultimately gets reported as revenue."
For the technologies segment specifically, GD sees total estimated contract value as a more appropriate metric compared to the traditional firm-funded backlog. The former adds in unfunded IDIQ contracts and unexercised options.
When adding those together, the technologies segment has a total estimated contract value of $41 billion.
GD"s overall revenue fell 3.6 percent last year to $37.9 billion. This year's top line is seen at $39 billion.
---