Can the Army justify a 10-year sole-source contract? Maybe.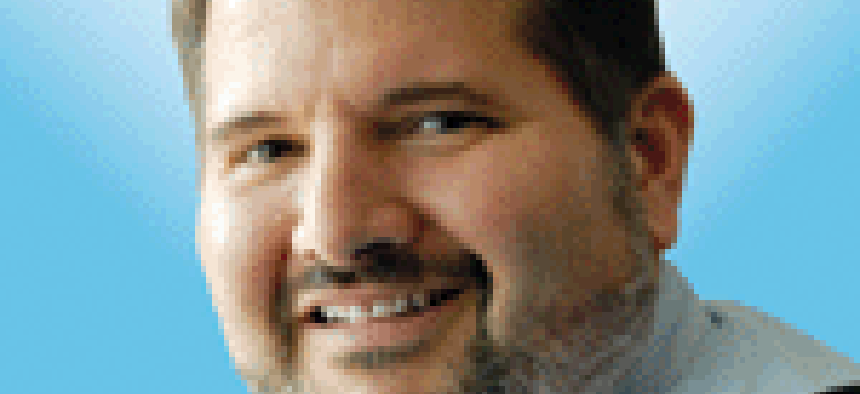 Accenture is pushing back on the Army's plan to award CACI International a sole-source contract that could be worth $500 million contract.
CACI won the Integrated Personnel and Pay System Army Increment II contract in 2015. As the contract is set to expire, the Army has proposed to award CACI a 10-year sole source contract to complete release three, then develop and deploy release four of the software it is developing.
IPPS-A is used for functions such as pay, allowances for housing, bonuses, leave and earnings, thrift savings and disability and incapacitation pay, among other pay and personnel functions.
In a justification document, the Army explains why it needs to continue the work without a competition. The main reason is that a switch to another contractor would delay the roll out of the new functions by at least a year.
This claim is despite what respondents to an Army request for information said. They all claimed the transition could happen in less than a year.
"However, secondary market research, which analyzed actual transition timelines of some of these same vendors on actual contracts revealed that their responses were overly optimistic," the Army said in the document.
Release two of the software was deployed in March 2020 to all 50 states. Release three is expected to be deployed by December 2021.
The Army wants release four to be deployed by May 2025, but shifting to a new contractor would push that to May 2026.
The Army said delays would be caused by on-boarding new personnel, training new personnel on the software and sustainment processes and then transitioning to the design of release four.
"The process of transitioning from an incumbent to a new vendor is a complex one and requires any new vendor to have a thorough understanding of the existing deployed IPPS-A solution before beginning design of new capabilities that must be integrated into the deployed solution," the Army said.
If the Army had to take an extra year to transition to a new contractor, it would negate much of the return on investment the service is planning on. The delay would increase total lifecycle costs, according to the document.
Justification documents generally include a section where the government explains actions it plans to increase competition in the future. Usually they say the next contract will be competed. In this case, the Army says that no future contracts are planned.
The work will instead transition to the Army Shared Services Center in fiscal years 2030 and 2031 under the Army Communications-Electronics Command.
"At that point, CECOM will provide the systems integration expertise for any future IPPS-A requirements," the Army said.
If there are requirements before then, the Army will competed those, they said. But it sounds like those would have to be requirements outside of the scope of what they want from release four.
Granted I'm just reading the Army's side the story here, so I don't know what Accenture's argument is, but the Army document seems pretty solid, even if your default is to always compete the work.
However, I would be curious to see what the Army's "secondary research" is. I'd also like to know more about the Army's calculations around the lost return on investment from a one-year delay. It seems that Accenture or another bidder might have some ideas on how to mitigate that problem.
That also might put some pressure on CACI to increase the return on investment the Army is currently expecting. That's what competition should do.
I expect the Army to prevail in this protest, but another question that I have is why didn't the Army plan a longer contract to start with? Surely, they knew it would take longer than five or six years.
CACI has obviously performed well, or the Army wouldn't be looking to keep them on for another 10 years.
It'll be interesting to see what happens from here. Given the detail in the Army justification document, I'm not sure we'll see a corrective action. If it goes to a full Government Accountability Office decision (due April 29) then we'll get more insights.
We'll have to wait and see.