IBM's global tech pitch: go hybrid cloud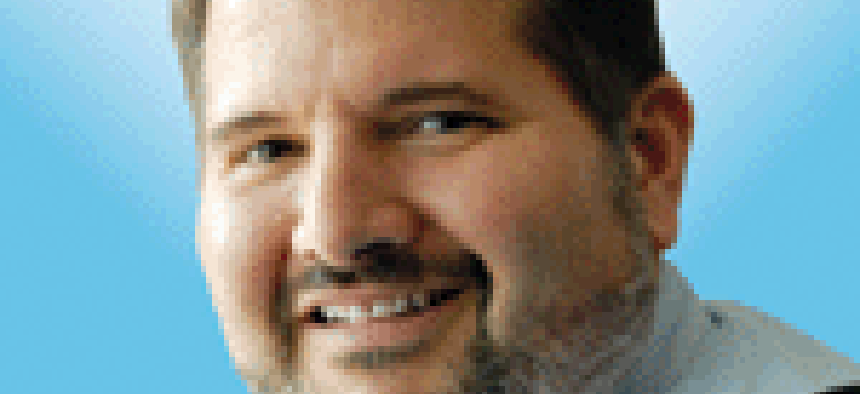 The IBM Policy Lab has released a set of IT modernization recommendations for the tech priorities that government globally should adopt.
The incoming Biden administration isn't mentioned,  but the timing of the release can't be a coincidence. The new White House will be looking for ways to push modernization efforts as it takes on a variety of new policy initiatives.
Front and center in the IBM report dubbed Tomorrow Ready is an open architecture hybrid cloud approach.
IBM Chief Information Officer Fletcher Previn authored the document, which also pushes the importance of a heterogeneous IT environment.
"Governments should not deconstruct and rebuild their agency's IT systems based on any one technology provider's business model," Previn wrote. "This misdirects scarce modernization resources in a way that benefits vendors, not government agencies."
The report spends some time discussion how the COVID-19 pandemic and response exposed the weaknesses in the current IT infrastructure, which caused frustration many in and out of government with its lack of flexibility and resiliency.
"One obstacle many governments agencies currently face is decades old infrastructure and applications, written in outdated programming languages and layered from years of adapting to policy changes," the report states.
IBM recommends a three-step approach to the Tomorrow Ready strategy:
Adopt hybrid cloud architecture. IBM sees that as less costly and a quicker path to IT modernization than a non-hybrid approach.
Increase adoption of commercial technology. Modernization of applications should focus on automation technologies and give leaders better data for decision making, plus provide new ways of delivering citizen services.
Enhance the role of the CIO in making IT modernization decisions. Key to that is giving CIOs more control over IT investments.
The report includes examples of where these approaches have paid dividends for agencies that implemented them.
For example, the Veterans Affairs Department is using automation to reduce claims processing, reducing times from 10 days to a few hours. This freed 350 claims assistants to get more training and focus on complex claims adjudication activities.
In the European Union, member states built an open architecture hybrid-cloud environment to manage the flow of traveler entry and exit data from the Schengen area. The goal was to reinforce security and fight terrorism and crime.
IBM's philosophy around hybrid cloud and a heterogeneous IT environment are not a surprise and reminded me of the arguments Big Blue and others made during the development of the Defense Department's JEDI cloud contract that is still in protest purgatory.
DOD famously (or infamously) has gone with a single cloud provider, despite arguments against that approach by IBM and others.