How Tetra Tech made, and makes, its fed tech presence known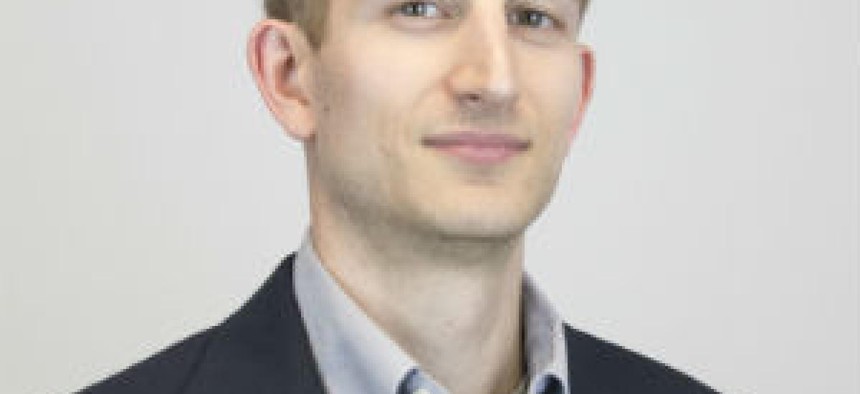 Big data, analytics and geospatial capabilities drove Tetra Tech's first acquisition of a federal technology services company four years ago that started the entrenching of IT services at the company.
Four more acquisitions on and of course organic growth along the way has created a $200 million-revenue federal IT shop within the $3 billion global engineering and consulting company, which views that work as in sync with other efforts in areas such as the environment and infrastructure.
The new ways agencies buy those IT services and what for are also factors in Tetra Tech's approach, as President Leslie Shoemaker indicated in an interview last month.
 "Not only is federal IT as a service a very good complement to what we do, there's a lot of synergy between that and the rest of the company since IT is integral to how you manage data, analyze data, solve problems, do remote solutions for clients," Shoemaker said.
Consider that 59 percent of Tetra Tech's revenue for its last fiscal year was with all government clients and the rest with commercial entities predominantly in highly-regulated sectors.
Pasadena, California-based Tetra Tech's first deal in its federal IT thrust was of Indus Corp. in 2016 to incorporate the use of analytics, sensors and data collection in water management functions.
One idea behind that was to take the combined offering to agencies like the Environmental Protection Agency that seek to incorporate technology into the broader resource management mission.
After Indus came the buy of BridgeNet in 2018, followed by the addition of eGlobalTech in 2019, then two more in Segue Technologies and most recently Bluewater Federal Solutions this year.
The first four transactions were predominantly civilian-oriented, while the most recent addition of Bluewater in early fall put the Defense Department more in focus for Tetra Tech.
Bluewater is "broadening our capabilities and past performance, and taking us into the DOD IT market even further," Tetra Tech's federal IT group president Olivier Jeannot said in the same interview.
Some of the DOD agencies Jeannot mentioned to me as where Tetra Tech has more of a footprint in with Bluewater in tow are the Defense Information Systems Agency, Navy and Air Force. Bluewater's customers also include the Energy Department and Federal Emergency Management Agency.
The addition of eGlobalTech also brought that company's own internal innovation arm called eGlobalTech Labs to Tetra Tech, which essentially has its own incubation hub to try out advanced technologies before deployment. Many other federal IT services companies have a similar "Labs" organization as well.
Jeannot highlighted the labs organization's key technology areas of focus as including cloud computing, artificial intelligence, machine learning and cybersecurity.
In one example Jeannot offered, eGlobalTech Labs within Tetra Tech created a so-called "chatbot" tool now used by the Federal Aviation Administration and Health and Human Services Department to provide automated interactive desktop support to users and answer their questions.
EGlobalTech Labs is today working on new site monitoring tools for cybersecurity issues and another application for penetration testing to find network vulnerabilities. Tetra Tech views that as one example of how Tetra Tech sees its integrated approach to both the technology itself and who uses it.
"We're seeing a lot of potential and opportunities not only in the DOD market, but also the civilian and commercial market," Jeannot told me.
One of Tetra Tech's core focus areas for all of its clients is in high-performance buildings, or those that are designed specifically with energy efficiency and low carbon footprints in mind. A bulk of those buildings also incorporate water usage management functions as well.
Shoemaker pointed out those buildings also have IT instrumentation components and operational technology to manage the physical and digital assets together.
Environmental modeling and analysis and disaster recovery are other areas Shoemaker highlighted as offering similar challenges with technology and opportunities as well.
Utilities represent a significant customer base of Tetra Tech where there is overlap between both government and commercial clients, according to Jeannot.
His description of the problem that set of clients face mirrors that of so many others, particularly in government, and helps explain where Tetra Tech sees its federal IT sweet spot.
"A lot of our clients sit on a lot of data, and data is one of the most valuable assets right now," Jeannot said. "We're able to leverage that and bring our data science and data analytics capabilities to augment the domain expertise Tetra Tech has."