Labor under fire for shirking small business bidders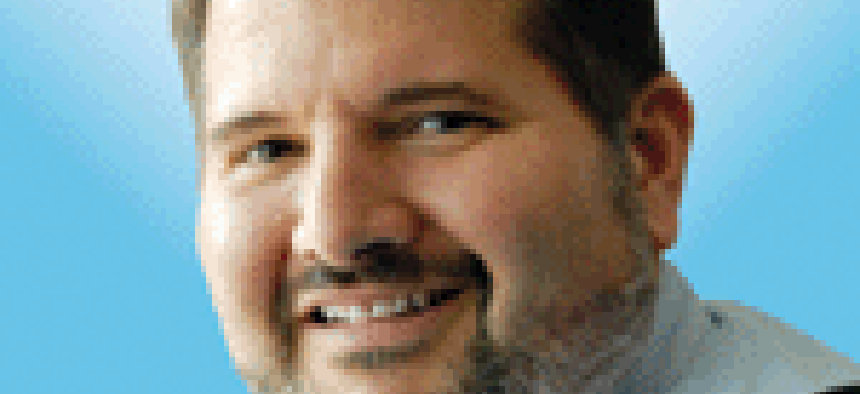 Candor Solutions is fighting back against a series of Labor Department decisions that the company's attorney says hurt small businesses.
Earlier this year, Labor issued two task order solicitations for the same work. One was issued through CIO-SP3 Small Business and the other was issued under that vehicle's unrestricted track. The department said that they would pick the winner from the pool of bidders responding to the solicitations.
DV United filed a protest challenging that unorthodox approach, arguing that the department violated set-aside rules.
Labor then decided to cancel the small business solicitation and just go forward with the unrestricted solicitation.
That's when Candor filed its first protest to argue Labor improperly pulled back a small business set-aside contract in favor of an unrestricted one. Labor didn't make the findings needed to cancel a set-aside contract.
Labor put the blame on Candor and to a certain degree, the Government Accountability Office agreed.
The agency argued it never considered the solicitation under CIO-SP3 Small Business as a set-aside. That should have been obvious because they never called it a set-aside and the unrestricted solicitation was issued for the same work.
In an amendment to the solicitations, Labor said proposals from small businesses and unrestricted bidders would be evaluated on a best-value basis. There was no indication of any small business preference. That should have been enough to tip off Candor that it wasn't a set-aside.
But hurting Candor's position was how it didn't file its protest when that amendment came out as DV United did. GAO said Candor should have and waited too long when they knew what the agency was doing.
Instead, Candor filed after Labor cancelled the small business solicitation in the wake of DV United's protest.
That delay in filing is why GAO said the first protest was untimely.
But it is interesting that GAO also criticized Labor's actions. "The record here leaves little doubt that (Labor's) acquisition approach was facially flawed," GAO writes.
Now Candor is back with a new protest because the Labor Department moved forward with the unrestricted solicitation and made a $79.9 million award to Buchanan & Edwards.
The new protest filing obtained by WT offers even more details into Labor's approach to this procurement. Granted the filing is strictly from Candor's perspective, but has some facts that shouldn't be in dispute.
We know that there were at least two small business bidders in Candor and DV United responded to the solicitation. With the award to Buchanan & Edwards, we learned that there was only one response to the unrestricted solicitation. That's according to the report in FPDS.gov that also was attached to Candor's new protest.
Incumbent Trowbridge & Trowbridge also has filed a protest to the Buchanan & Edwards award.
"It seems egregious when you have two parallel solicitations and you decide to go with a large business even though the work has historically been done by small businesses," Candor's attorney Daniel Strouse told me. Strouse is an attorney with the Cordatis law firm.
Labor's decision hurts small businesses because it violates the rule of two, that says work needs to go to a small business when there are at least two that can show they can do the work, he said.
When Labor cancelled the small business solicitation, it knew it had at least two small business bidders and it also knew it only had one bidder on the unrestricted solicitation, according to the new protest filing.
In its new filing, Candor also alleges that Labor knew that at least one small business bidder had a lower price than Buchanan & Edwards.
The small business issue isn't the only reason Candor thinks Labor made an improper decision. Candor's filing also claims that the bid by Buchanan & Edwards falls short on the key personnel requirement.
One of the ways Candor learned of the award to Buchanan & Edwards was a sudden posting for jobs that fit the description of the key personnel requirements in the solicitation. The qualifications of these key personnel were a critical evaluation criteria.
"There is no way the agency could have reasonably evaluated B&E's proposal as compliant because it did not propose to fill the key personnel positions or provide letters of commitment," Candor writes in its protest filing.
The lack of key personnel also make it impossible for Labor to conduct a cost realism analysis because the salaries and cost of those key personnel couldn't be determined until after they are hired, Candor alleges.
One technical issue in my mind could work against Candor in this protest. They didn't bid on the same solicitation as Buchanan & Edwards. The solicitation Candor bid on was cancelled. So can a company protest an award on a contract that they didn't bid on?
I'm sure that is something that Labor is going to argue. We'll have to see what GAO says about that and the rest of the allegations.
Candor and Trowbridge filed their protests on Oct. 7. A decision is due from GAO on Jan. 15.