Labor issues call for data on anti-bias training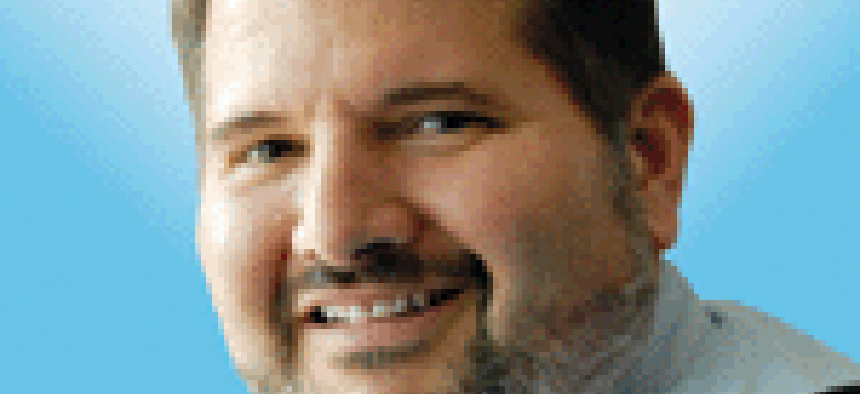 The Labor Department has met its 30-day deadline to put out a call to contractors to submit information on any anti-bias and discrimination training they provide employees.
The request for information was required by President Trump's executive order to ban certain types of anti-bias and discrimination training. Labor is collecting the information to determine which training violates Executive Oder 13950.
The Federal Register notice wants contractors, subcontractors and their employees to provide copies of training materials.
"You may provide various other types of materials such as PowerPoints, photographs, videos, handwritten notes, or printed handouts," the notice states.
Labor's Office of Federal Contract Compliance Programs is the part of the department that issued the notice.
"OFCCP welcomes all forms of media and data that have in recent years been used, or that may soon be use, in both voluntary and mandatory trainings, workshops, or similar programming," the office writes in the notice.
Labor is looking for information on training that may promote racial stereotyping and racial scapegoating. They also want information on the length of the training, frequency and costs.
OFCCP wants to know if complaints have been made about the training and if anyone has been disciplined because they complained about it.
The notice also says that anyone can use the OFCCP's hotline to confidentially report complaints.
Compliance with the notice is voluntary for contractors and the Labor Department will "exercise its enforcement discretion and not take enforcement action against Federal contractors and subcontractors that voluntarily submit information and materials."
But if the material is deemed to violate the executive order, the contractor must "promptly" comply or face possible enforcement action.
The stay of enforcement only applies if an authorized company executive submits the information. If it is an employee, OFCCP will make an independent decision on whether to take an enforcement action. Some of the enforcement actions the government can take include contract terminations, debarment and suspensions.
Companies have until Dec. 1 to submit their training information to OFCCP.