IBM to spin off managed infrastructure business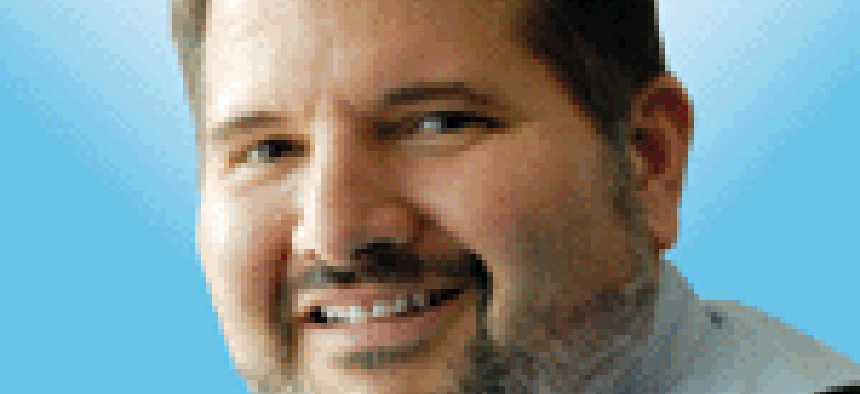 IBM made big business news Thursday with their decision to split into two companies by spinning off their managed infrastructure business to create a new entity.
A lot of details are still emerging so it isn't 100 percent clear what that means for the public sector space.
But IBM CEO Arvind Krishna did tell reporters on a conference call that Big Blue is keeping the work it does for agencies such as the Social Security Administration, Internal Revenue Service and Customs and Border Protection. That work includes mainframes, applications and modernization efforts.
Also remaining with IBM public sector will be any Linux-related work that came to it through the acquisition of Red Hat in 2019.
The spin-off, currently referred to by the generic NewCo, will take infrastructure work such as managing data centers. Krishna said most of that takes place at the state and local levels.
Over the next six to seven months, IBM will work on the financial and accounting structure so that both businesses can have audited financials, which are necessary for making the necessary regulatory filings.
It won't be until those filings are made that more specific details will emerge such the leadership and structure of the new company.
During the call with reporters, Arvind emphasized that the reason for the split is to unlock the growth potential of both parts of the business.
NewCo is estimated to have $19 billion in annual revenue, which is twice the size of its nearest unnamed competitor, IBM said in its financial presentation. NewCo also will have 90,000 employees. Its capabilities include hosting and network services, services management, infrastructure modernization and hybrid multi-cloud management.
IBM will have $59 billion in revenue, offering hybrid cloud services and artificial intelligence-related solutions. The new IBM touts its core strengths as including the hybrid cloud platform, accelerating hybrid cloud adoption, digital transformation and access to innovation.
The company grouped its capabilities around cloud transformation services, software (including applications and middleware), Red Hat and infrastructure.
After the split is completed in late 2021, IBM will begin boosting its internal research and development investments to address what it forecasts as a $1 trillion global market for hybrid cloud services. In addition to R&D, Arvind said IBM will make strategic acquisitions.
The company also expects sustainable growth in the mid-single digits over the next few years.
For NewCo, it will also have the opportunity to increase investment. That hasn't been happening as part of IBM because it wasn't a priority, Krishna said.
Some details of the split's financial structure:
Tax free spinoff of shares in NewCo to IBM shareholders
$1.5 billion in cash charges an $1 billion in non-cash charges