Former DOD CIO Terry Halvorsen joins IBM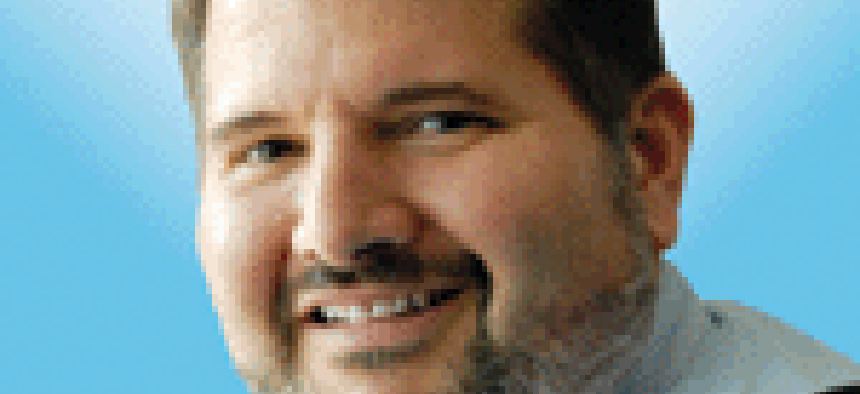 Terry Halvorsen, former chief information officer at the Defense Department, has found a new home at IBM as general manager and client development leader for Big Blue's Federal & Public Sector Market organization.
He'll work closely with Jay Bellissimo, general manager of U.S. federal and public sector, to help clients with their digital transformation and modernization efforts.
During his government career, Halvorsen also was the CIO for the Navy. Halvorsen was most recently CIO and executive vice president for IT and mobile for Samsung Electronics.
"Terry brings the experience of having held senior and influential roles in large federal agencies, such as the CIO of the Department of Defense and the Navy where he provided strategy, leadership, and guidance to create a unified information management and technology vision," Bellissimo said in a release.
"In his new role with IBM, Terry will be critical in furthering the digital transformation and modernization efforts across the Federal and Public Sector Market," Bellissimo added.
In addition to his civilian government career, Halvorsen also served as an Army intelligence officer during Operation Just Cause in Panama and Operation Desert Storm in Kuwait and Iraq.
Halvorsen's work in the government has been recognized twice by our sister publication with a Federal 100 award. In 2010, he was won the award for his work as the senior civilian at the Naval Network Warfare Command and its Cyber Asset Reduction and Security initiative.
In 2016, his work as DOD CIO was recognized for efforts he led on cloud computing and the Joint Regional Security Stacks.
"As I start this new chapter in my career with IBM, I look forward to supporting IBM's work with clients in the Federal and Public Sector to thoughtfully combine cutting-edge 5G networking, flexible and secure hybrid cloud and AI technologies with the expertise that has changed leading industries around the globe to unlock new frontiers of mission supporting technological potential for agencies across the U.S.," Halvorsen said.
He joins IBM as it embarks on a split. But given the description of what he will work on, he'll remain part of Big Blue once the enterprise infrastructure business is spun out as a new entity.