ManTech's Pedersen steps down as chairman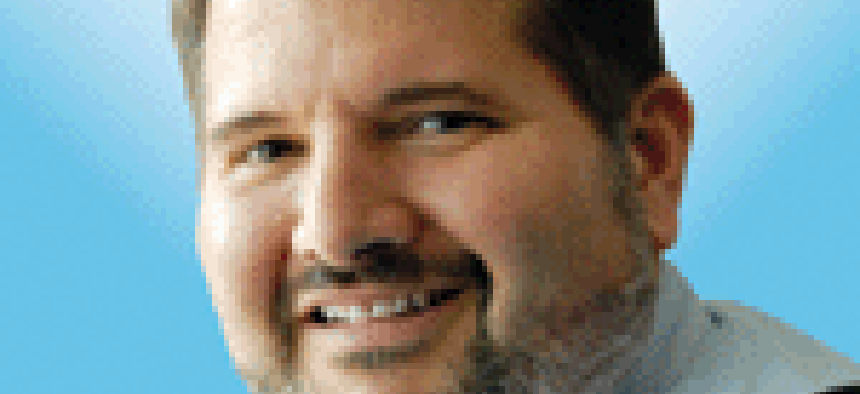 George Pedersen, founder of ManTech International, is stepping down as executive chairman and chairman of the company. CEO Kevin Phillips will add the title of chairman.
While relinquishing that role, Pedersen will remain on the board of directors.
"For the past five decades, ManTech has been an important part of my life and it will always remain so," Pedersen said in a company statement.
He founded the company in 1968 in New Jersey as Management Technology. The first contract was to develop war-gaming models for submarines.
Pedersen held the role of chairman and CEO until Jan. 1, 2018, when he handed the CEO role to Phillips. Phillips was ManTech's chief financial officer from 2005 to 2016, when he became chief operating officer.
"I believe that this is the right time for me to take a less active role," Pedersen said of stepping down as executive chairman. "I look forward to continue serving the company as a member of the Board, and I have full confidence in Kevin and the leadership team to drive ManTech's continued growth."
Phillips called Pedersen an industry pioneer, and it is doubtful anyone would argue with that. He created the model for what it means to be a modern government contractor, alongside other industry giants such as Ernst Volgenau of SRA International, Jack London of CACI International, Charles Rossotti of American Management Systems, Robert Beyster of SAIC, Dan Bannister of DynCorp, and Earle Williams of BDM International.
If there was ever a Mount Rushmore of GovCon execs, you'd have to include that group for the example they set and the success they had in the market.
In addition to the founding of ManTech, other milestones for the company under Pedersen's leadership include taking the company public in 2002 and hitting the $1 billion revenue market in 2006.
Pedersen also made the decision early in the company's life to make acquisitions an important part of its growth strategy. Hardly a year goes by where ManTech has not made at least one deal.