Perspecta joins fight against $1.7B student loan contract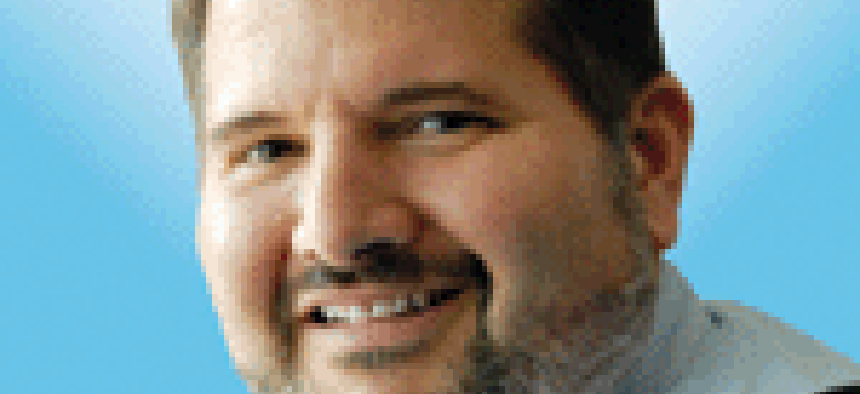 The mess that is the Education Department's $1.7 billion NextGen Business Process Operations contract continues to be messy.
The contract supports the processing of financial assistance grants, loans, and work-study programs for college students, a portfolio worth some $1.7 trillion. The effort has been fraught with protests, court case and some partisan politics.
NextGen was launched after Education Secretary Betsy DeVos canceled a contract for debt collection. That triggered litigation from the companies on that and were in the process of pursuing the recompete.
DeVos ultimately prevailed in the U.S. Court of Federal Claims and then the U.S. Court of Appeals for the Federal Circuit, which allowed a new solicitation to come out earlier this year. The new contract will combine loan processing and debt collection. The Department of Education cancelled other solicitation that were in the works as it consolidated loan services under the NextGen vehicle.
Winning spots on that contract in late June are: Edfinancial Services, Missouri Higher Education Loan Authority, Texas Guaranteed Student Loan Corp., Maximus and F.H. Cann & Associates. If all options are exercised, the contract will stretch out for six years.
Since the June 23 awards were made, some protests have trickled in at the Government Accountability Office. It seems the department has been taking their time with their debriefings.
Navient Solutions filed its protest on June 29. Two weeks later, Nelnet Diversified Solutions filed their protest on July 13. Nelnet says in a press release that it is an incumbent contractor.
Perspecta filed their protest on Aug. 5, about six weeks after the award was made and generally one would think that would be too late for a protest. But sources have told me that Perspecta didn't get their debriefing until July 30. Apparently the company for the debriefing shortly after learning in late June that it wouldn't get a contract. So it took over a month for them to get their debriefing.
Perspecta and NelNet are arguing the evaluation wasn't done properly. Navient is claiming other problems with how the contract was awarded.
Considering the gap between when Perspecta filed (Aug. 5) and when NeNet filed (July 13), I'm not sure those cases will be combined given their similarities. Navient will remain on its own track at GAO because that protests raises different issues.
Decisions from GAO are expected from early October to the middle of November.