Downselect? What downselect?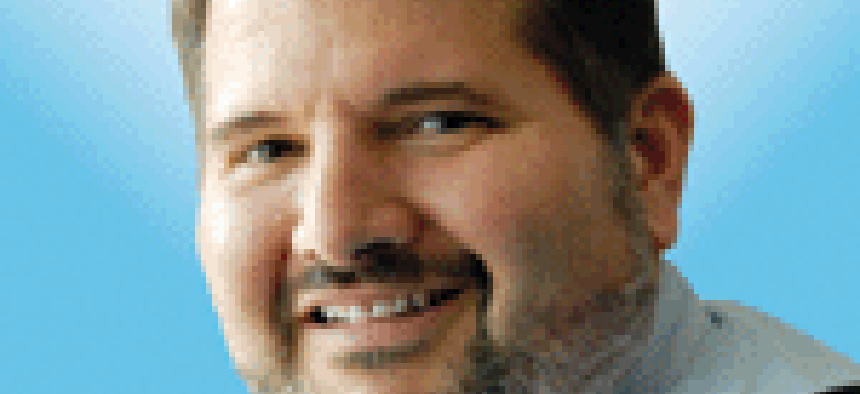 CGI Federal and Ascendant Services were rejected from a $2 billion Patent and Trademark Office contract and lost their arguments over that because this agency gets to play by its own rules.
It sounds like a downselect and it acts like a downselect, but it isn't a downselect when it comes to the Patent and Trademark Office's $2 billion Business Oriented Software Solutions contract and even when you are kicked out of the competition.
While part of the Commerce Department, USPTO has its own set of procurement rules that make it somewhat of a different animal.
In the case of the BOSS contract, the agency issued an request for information last year and said that based on responses to the RFI, it would select a pool of companies that it would invite to bid on BOSS. Sure sounds like a downselect.
USPTO then named the field of 24 competitors in June. CGI Federal and Ascendant Services LLC were among those who were rejected, but those two went to the Government Accountability Office with protests.
GAO ultimately rejected their protests and dismissed them, saying in part they didn't have jurisdiction because USPTO operates its procurements under the Patent and Trademark Office Efficiency Act, under which the PTO Acquisition Guidelines known as PTAG rules were established.
The RFI was clear that USPTO would select a pool of companies based on responses to the RFI. USPTO did not ask for pricing information or formal proposals. It also didn't provide an evaluation criteria on how PTO would consider the RFI responses and pick its pool of bidders.
GAO said because those elements were missing, you couldn't consider the RFI a solicitation.
CGI and Ascendant argued that because the process resulted in their elimination from the competition, the RFI should be considered the initial phase of the selection process. The companies also argued that USPTO didn't follow its own regulations.
"While we acknowledge the impact of the review here, we disagree with the assertion that this process falls within the reach of our bid protest jurisdiction," GAO wrote in its decision.
In fact, USPTO has an exemption from the requirement that it use full and open competition in its procurements, GAO said. USPTO says it will endeavor to use competition "when it is reasonable to do so," according to the GAO decision.
Given this exemption, USPTO is free to invite as many or as few competitors to bid, GAO states.
Another strike against CGI and Ascendant is that because GAO didn't consider the RFI part of a solicitation, there is nothing to protest. They aren't protesting the terms of a solicitation or the awarding of a contract.
In essence, there is nothing for GAO to rule on, hence the protests were dismissed.
But it still sounds a lot like a downselect to me.
According to Deltek, PTO is expected to make further multiple awards under BOSS by the end of 2020.