Perspecta wants DEOS protest reimbursement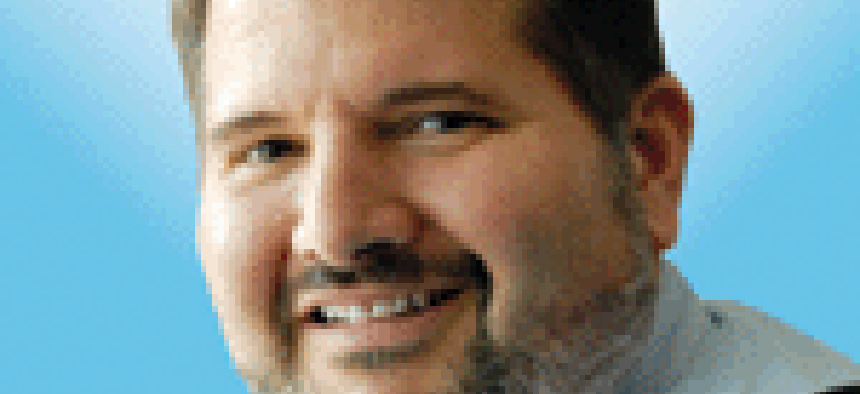 Perspecta has begun its push for the General Services Administration and Defense Information Systems Agency reimburse the company for the cost of its DEOS protest.
General Dynamics IT once won the Defense Enterprise Office Solutions award, but Perspecta succeeded in forcing GSA and DISA to take a corrective action. The government is now re-working the procurement.
That scenario generally doesn't result in the government reimbursing the protester when a corrective action is taken. But in this case, Perspecta looks to have a good chance in getting some of its costs covered because of how long the government took before the corrective action.
DEOS is a $7.6 billion blanket purchase agreement to provide cloud-based email and collaboration tools to all of the Defense Department.
Perspecta protested after GSA and DISA first chose GDIT for the award. The government pretty quickly took a corrective action to get revised proposals and nixed the original award. During that process, Perspecta's pricing information was mistakenly disclosed to GDIT.
Perspecta then filed a second protest to get that situation remedied. That protest was going through the process at GAO and the agency was one week away from issuing a decision -- apparently in Perspecta's favor when GSA and DISA said they were taking a corrective action.
Sources have told me that GAO was going to rule that Perspecta was at a competitive disadvantage because the disclosure.
Rather than take the loss and hear what GAO's recommended remedy would be, DISA and GSA pulled the plug again.
The fact that the corrective action was so close the end and that GAO was very likely to rule in Perspecta's favor tells me that GAO will go rule that GSA and DISA need to reimburse the company for their costs.
Those costs could be more than $100,000, which is what Peraton wanted the Air Force to reimburse it for its successful protest of the Air Force Engineering Development Integration and Sustainment contract.