SAIC sees some buffers against COVID-19 impact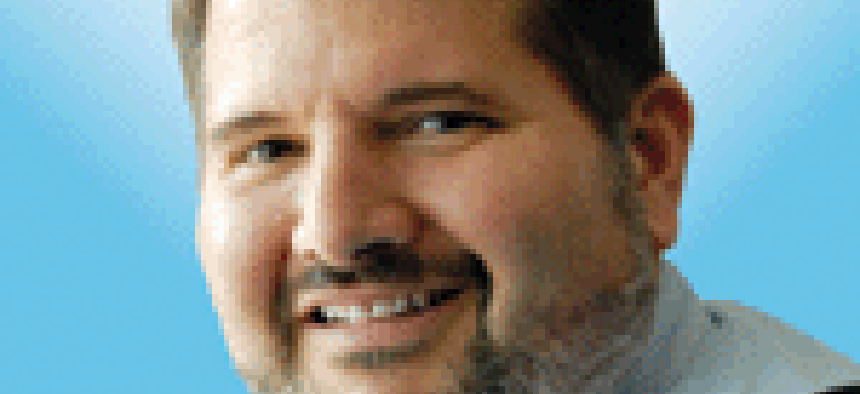 Science Applications International Corp. on Thursday became the first publicly-traded government contractor to report earnings in the midst of the coronavirus pandemic. 
SAIC's results for its just-completed 2020 fiscal year predate the pandemic, but the crisis was top of mind for company officials and analysts on the conference call with executives.
During the call, CEO Nazzic Keene cited several reasons why she thinks COVID-19's impact will be manageable for the company, including the infrastructure it already had in place allowing much of its personnel to work remotely.
The broader economy is teetering on the edge of a recession, but Keene said "our federal government customer is largely less economically sensitive with a significant portion of the work we perform considered mission-critical."
Long-term contracts in SAIC's portfolio also will help the company weather the ups and downs of the pandemic, she said.
That is likely to be a theme we'll hear from other publicly-held contractors as they report their results starting in late April. But SAIC did shy away from giving revenue and earnings guidance for its fiscal 2021, in the same week that Maximus also suspended its financial outlook. Others could follow but we will have to wait and see.
Keene also offered encouraging words about the government contracting officers who wield so much power in how contractors perform their work. She called them "collaborative" and "supportive" in the face of the coronavirus.
"There's everything from letting folks work from home, work remote, to looking for opportunities to do social distancing inside the facilities that support them today," she said. "I've just been very pleased by all the interactions we've had."
Work with their customers to adjust how work gets done is ongoing, particularly with intelligence customers that often require people in the facility. Keene indicated that some of those agencies are now having staff come in shifts to achieve both "a little more distancing and to be able to serve the mission."
That is something "we're navigating in real time," Keene said. "As we sit here today, there are certainly more conversations to be had."
SAIC reported its fourth quarter and full fiscal year results on Thursday after the markets closed. Jan. 31 marked the end of SAIC's fiscal 2020.
SAIC had $6.4 billion in annual revenue, compared to $4.7 billion for the prior year. That increase was primarily due to the Engility acquisition in early 2019. On an organic basis, revenue went down 1.4 percent. The company said this was because of the completion of certain contracts and acquisition related "dis-synergies."
But on a brighter note, operating income as a percentage of revenue reached 5.8 percent for the year, compared to 4.7 percent for the prior year. SAIC said this improvement came from lower acquisition and integration costs, a more profitable cost mix through higher labor content and cost synergies.
Moving forward, SAIC will focus on the integration of Unisys Federal after closing that $1.2 billion deal earlier this month.
Keene said the company's growth strategy has four dimensions. Through the Unisys Federal and Engility acquisitions, SAIC has enhanced capabilities in priority areas such as IT modernization, cloud migration, manage services and DevSecOps. It also has more intellectual property and commercial-based solutions. SAIC has built a strong business pipeline and the Unisys Federal acquisition is "highly accretive across key financial metrics," Keen said.
SAIC's fourth quarter saw several awards as part of its growth strategy. Its book-to-bill ratio was 1.5 times for the quarter and 1.2 for the full year.
Among the wins was $1.1 billion in space and national security awards, including the $727 million Air Force Common Computing Environment contract. The company also held onto a $265 million classified space contract.
On the civilian side of the business, the company retained its position on a multiple award Pension Benefit Guaranty Corp. contract and won the first two task orders worth $115 million.
And since the end of the quarter on Jan. 31, SAIC kept a large Justice Department asset forfeiture contract that it holds through a joint venture with Amentum. Both a $655 million Air Force ground space support contract and a $950 million Defense Logistics Agency supply award have cleared the protest process and will remain with SAIC.
"Our pipeline is strong and robust," said Charles Mathis, SAIC's chief financial officer.