Leidos, civil group president part ways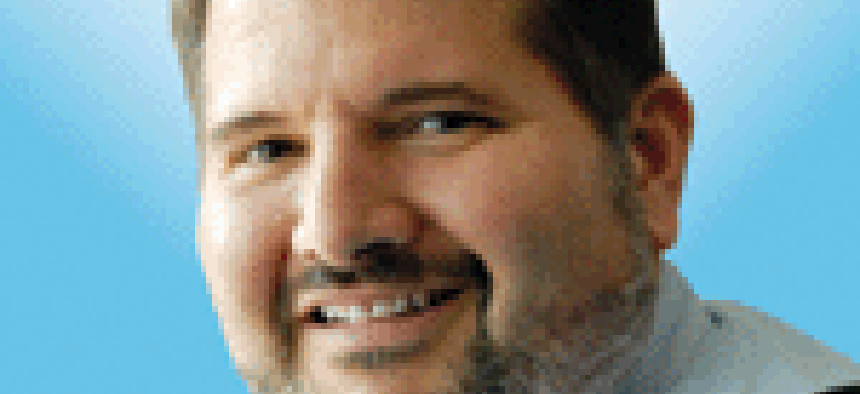 Leidos and the president of its civil business will go their separate ways effective Oct. 18, according to a regulatory filing posted Tuesday
The company said that Angie Heise is leaving to spend more time with her family and pursue personal interests. "We are thankful for her service to the company and wish her all the best," a spokeswoman said.
Heise did not return a request for comment.
Technically she is still an employee until Oct. 18, she has already been removed from the company website. Jim Moos is now listed as acting president of the civil group.
Leidos was required to file with the Securities and Exchange Commission because Heise was an executive officer of the company. According to the filing, Heise and Leidos mutually agreed that her employment would come to an end.
The company said it would treat the separation from the company as an "executive layoff event." Heise will be eligible to receive benefits under the terms of the company's executive severance.
Heise started as an engineer for Lockheed Martin in April 1997 and rose through the ranks with the company. She led the effort at Lockheed to win the $4.6 billion Defense Information Systems Agency Global Information Grid Services Management Operations contract in 2013.
Leidos picked up that contract when it acquired Lockheed Martin's Information Systems & Global Solutions business in 2016, and is in the midst of a recompete for that work now. In 2015, Heise took over Lockheed's commercial business that included a cybersecurity business.
When Lockheed sold IS&GS to Leidos in 2016, Heise moved to Leidos and eventually took over the civilian portfolio.
Moos has been the deputy group president of the civil group since 2016, and prior to that was the president of Leidos' commercial engineering and construction subsidiary. He started working for the company in 2000 when it was still known as Science Applications International Corp.