Inside the planning for Dovel's CEO transition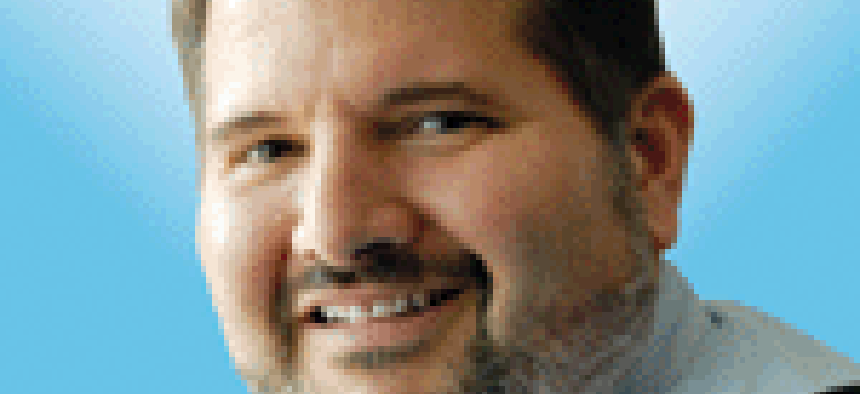 Dovel Technologies has evolved from a small business to solidly in the middle tier thanks to acquisitions and strong organic growth.
But that kind of change doesn't come without planning, and that's the story behind \their announcement today of leadership changes at the top.
Long-time CEO Paul Leslie is stepping down from that role on Nov. 1 and will become executive chairman. Chief Operating Officer and President Damon Griggs will become CEO.
The move has been years in the making, Leslie and Griggs both told WT.
"We planned this out three or four years ago," Leslie said.
Leslie had a vision of where the company needed to go and how to get there. That included succession planning for the leader to take the company beyond the middle of the middle tier.
Griggs was hired in 2016 with that transition in mind, but still had to prove himself.
"Nothing is guaranteed," Griggs said. "But Paul told me that if we grow and I was successful with the strategy and implementing things that this would an option on the table."
Leslie has been transitioning CEO-like duties to Griggs for a year.
"As I've gotten my arms around certain parts of the business and proven I could take it on, he's thrown more and more at me," Griggs said. "When Nov. 1 hits, it won't be much of a change for me."
Leslie's shift to executive chairman should not be interpreted as any kind of retirement. He plans to offer advice on day-to-day operations and stay engaged on the strategic direction of the company. A main focus will be on mergers and acquisitions, such as the recent deal for Ace Info Solutions that pushed the company to $300 million in annual revenue.
"I want to stay engaged from the standpoint of strategic acquisitions as we continue to grow in the health and life sciences arena," Leslie said.
The timing of the CEO transition and the acquisition of Ace Info are coincidental but both offer lessons on how the company is evolving.
Leslie became CEO in 2011 and has led the company through strong growth including some acquisitions but he knew as the company grew there would be certain decisions and inflection points.
"I've always stayed focused on the best ways to mature a business," he said. "I even have a model that I developed years ago that I still present to the company."
As a company grows leadership, culture and operations need to change. "Key changes need to take place at certain times," he said. "What we are going through is just a logical step in the maturing of the business."
For example, Dovel's growth and acquisitions through 2018 were all internally funded, but as the company got larger, Leslie said he knew that was sustainable.
"We achieved our strategy and then made the decision we were going to continue to drive forward as a platform business," he said.
That meant more resources and in May, the company was sold to the private equity firm Macquarie Capital. And one result is the Ace Info acquisition in September which pushed the company from about $200 million in annual revenue to $300 million.
With Macquarie's backing, the resources are in place to grow to $500 million by 2021 and perhaps higher. Griggs joked during our conversation that Leslie is always pushing the number out.
"It's a big number and it grows as we get closer," he said.
Acquisitions will be part of the growth strategy but Griggs is very focused on organic growth. Ace Info brought new contract vehicles as well as built on Dovel's technical capabilities.
The company also is building its infrastructure with strategic hires. Dovel has added a new chief financial officer in Barry Broadus and a chief human resources officer in Kelly Demaitre. Both have experience at much larger organizations.
Broadus was the CFO at SRI International and before that at Alion Science and Technology. Demaitre was senior vice president for human resources at CACI International and previously held positions at Exelis and Booz Allen Hamilton.
As he takes the reins, Griggs said his focus is on the integration of Ace Info. He's been traveling to Ace Info locations around the country to meet with employees and customers.
"Priority one is taking care of Ace Info and capitalizing on our combined capabilities that can bring us new customers and new opportunities," he said.
With their focus on the government health sector, Leslie said there are enough opportunities that the company could hit the $1 billion revenue mark.
"If you look at the opportunities at HHS, Military Health, the Defense Department, CDC (Centers for Disease Control and Prevention), there are plenty of opportunities," he said. "We've been talking about this and planning this for quite some time. I'm filled with confidence."