How Raytheon stretches its cyber business beyond US borders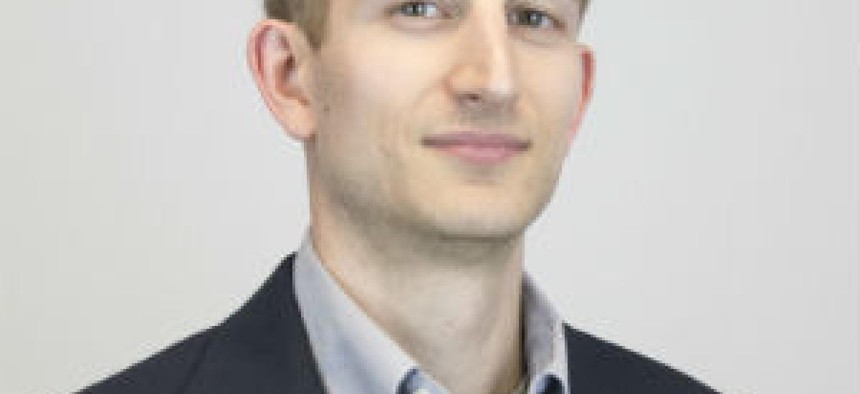 Raytheon is not limiting its vast cyber portfolio to U.S. shores as the defense company also is finding opportunities abroad to help other countries build their network defenses from the ground up.
Just like for its missiles and radars businesses, Raytheon is spreading the company's wings abroad to further grow an international cybersecurity business with countries that in some instances are looking to build up their network defenses from the ground up.
Raytheon is naturally being somewhat coy about the latest nation-scale win for its international cyber shop: a $110 million contract with an unnamed country in the Middle East-North Africa region to help architect and build a complex cybersecurity infrastructure.
This is the fifth country that Raytheon can count as an international customer for that nation-scale type work, Raytheon executive John DeSimone told me recently. Other countries include the U.K., United Arab Emirates and another one in the Middle East the company will not name. Raytheon also is lead cyber adviser and systems integrator for the government of Jordan.
Those projects overseas certainly look ambitious on the surface, but DeSimone points to what commercial businesses as an allegory.
"It's a lot of the same processes you use but obviously it's on a larger scale, so then the complexity gets ratcheted up, your vectors of attack expand and obviously your touchpoints increase exponentially," said DeSimone, vice president of cybersecurity and special missions for Raytheon's intelligence, information and services business -- the defense company's government services shop.
The international component helps show how Raytheon has sought to be just as known for its cyber shop as for defense hardware. Raytheon is the prime integrator for the Homeland Security Department's almost $1.2 billion "Domino" program to build a complex firewall around networks for civilian agencies and certain critical infrastructure verticals.
Outside of which country the newest project is for, the company can say much more. Raytheon will work with that country to stand up a network of cybersecurity response centers and provide services such as intrusion detection, incident response and other operational support.
However, all of those items detailed above are just the work of today for that country to defend its networks. Raytheon will also run a training academy and knowledge transfer programs similar to those it supports in the U.S. so the country and others like it can one day be more able to take on cyber defense on its own accord.
"A lot of them don't have the local presence, which is obviously a big part of what they're focused on as a whole… the whole area is really committed to nationalization and training, which is why we offer the training academy," DeSimone said.
"Both in the U.S., we're driving a large training strategy, and internationally because as you can see out in the market, getting young people involved in cyber (and) building up a cyber workforce is going to be more critical for our success," he added. "MENA countries see that as well. Eventually, they want to be able to control and be able to provide their local workforce to protect their infrastructure."
Being able to build up their own cyber workforces is not the only same kind of problem these countries are thinking through compared to the U.S. They are asking similar questions on a technical front that agencies like DHS, Defense Department and other agencies are asking themselves on these shores.
"Obviously they're trying to protect their borders from a defensive standpoint," DeSimone said of countries abroad. "They're trying to make sure as the systems that they put online, the complexity of the information that's coming in and the vectors people have potential access to their infrastructure, they're trying to figure out how to pull these different pieces of information together, make sure the protection's there, (and) also be able to identity threats earlier that may come in unusual avenues."
Add that perspective from DeSimone on top of what Dave Wasjgras, president of Raytheon's IIS services business, told me last year: "I'm being quite literal… there are no substantive differences."