Parsons makes IPO filing public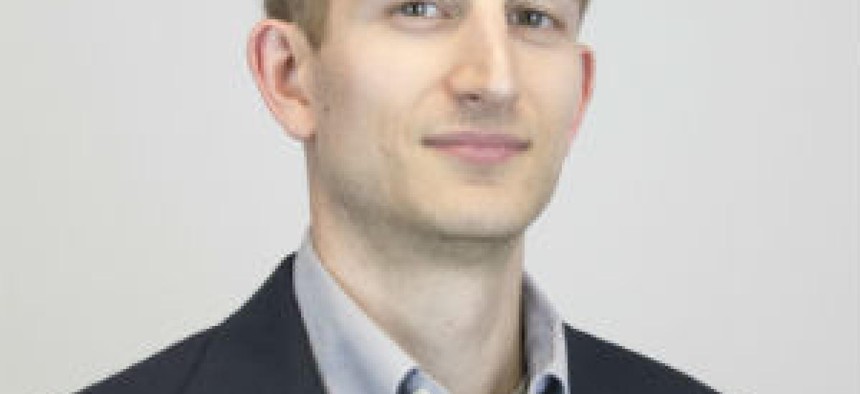 Centreville, Virginia-based engineering and government services contractor Parsons Corp. has made its registration statement for an initial public offering available for everyone to see, according to regulatory documents and a company statement both posted Friday.
This comes almost three weeks after the employee-owned company signaled its intention to go public with a filing of a confidential draft "S-1" registration statement to the Securities and Exchange Commission. Parsons confirmed that confidential draft filing on March 26 without much further detail. The SEC has been reviewing that draft paperwork and revisions since Parsons first filed a first set of confidential materials on Feb. 11.
The latest filing indicates that Parsons is offering a stake of $100 million to the public markets, a number that represents the total value of common stock the company is offering to underwriters, who act as the intermediary between a company going public and prospective investors. That figure is likely a placeholder, however, and is subject to change.
Parsons plans to trade on the New York Stock Exchange under the symbol "PSN." Other details still to be determined are a date to start trading (but that could happen relatively soon), the number of shares to be offered for trade and a price range for the stock.
Reports of a possible IPO began to surface in early March, right after the 75-year-old Parsons announced the move of its corporate headquarters to the Washington, D.C. area from suburban Los Angeles to be closer to customers and key decision makers in the federal and critical infrastructure arenas.
Amid those reports, I wrote that Parsons' IPO would add them to a group publicly-traded global engineering companies that particularly in this decade have become significant competitors in the government technology and professional services landscape. That lineup includes namely AECOM, Jacobs Engineering Group, KBR and Tetra Tech (the latter of which just did its own federal IT acquisition in eGlobalTech).
The filings indicate Parsons posted close to $3.5 billion in revenue last year with federal revenue of almost $1.5 billion representing roughly 41.5 percent of that. Additionally, Parsons has focused on high-end defense and intelligence work in areas like cybersecurity, space and geospatial intelligence the company sees as converging with its critical infrastructure business.
Parsons has 15,633 total employees, of which 21 percent hold security clearances. Approximately 16 percent of all its workers have a "Top Secret / Sensitive Compartmented Information-level" clearance.
Acquisitions have been a key part of the story for Parsons. In the past 12 months, Parsons has acquired Polaris Alpha for a greater space and cyber footprint with national security agencies and OGSystems to add the geospatial intelligence and big data component.
That pair of deals and a string of others Parsons has undertaken this decade could make it more attractive to investors in a period of overall optimism and high valuations in the government contracting market, which is spurring greater interest in the industry among institutional investors.
Plus there is Parsons' operating under an employee stock ownership plan and desire to get liquidity for participants in that ESOP. Those plans typically include obligations to repurchase shares from retiring employees and that spend can take up a significant portion of company's balance sheet.
The McLean Group's Greg Woodford and KippsDeSanto's Marc Marlin, both investment bankers in the government market, told me last month that because of those market-wide dynamics and Parsons' ESOP status, going public could very well be Parsons' path forward to raise new capital for its next phase of growth.
Not counting spinoffs and IPO processes by many other GovCon firms that started and then stopped, a Parsons IPO would be the first with government market implications since Booz Allen Hamilton's public offering in 2010. 
But Science Applications International Corp.'s IPO in 2006 is the closest example to Parsons given that SAIC also was employee-owned. SAIC was spending almost one-third of its revenue on the ESOP at the time of its IPO.
I have not yet figured out how much Parsons is spending on its ESOP based on its IPO filing, but will update this story when I do.
Some main tasks for a publicly-traded Parsons would to get liquidity on its ESOP plan and hence pay down debt, plus put the equity from its stock offering toward both organic and inorganic growth.
At $3.5 billion in annual revenue, Parsons is in between Tetra Tech at $2.9 billion and KBR at $4.9 billion. AECOM by comparison posted around $20.1 billion in revenue for its last fiscal year, followed by Jacobs Engineering Group at nearly $15 billion.
Goldman Sachs & Co., Bank of America Merrill Lynch and Morgan Stanley are acting as joint lead book-running managers for Parsons' proposed IPO. Jefferies and Wells Fargo Securities are senior co-managers. Cowen, SunTrust Robinson Humphrey, MUFG and Scotiabank are serving as co-managers.