Jacobs' reinvention moves forward with KeyW acquisition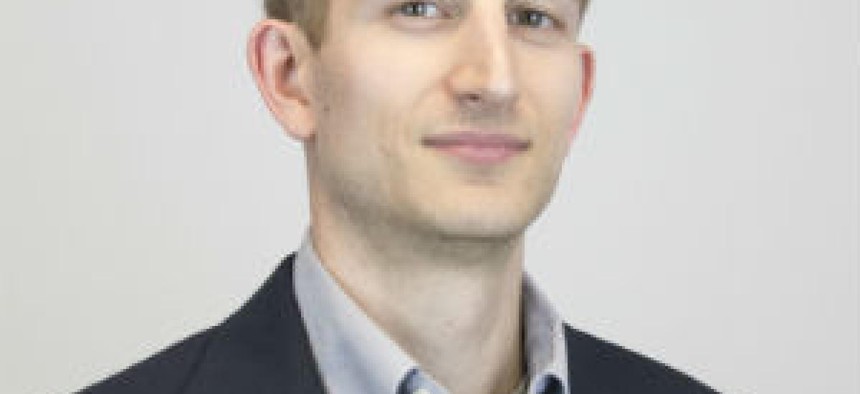 Jacobs Engineering Group's Monday morning announcement that it would acquire Hanover, Maryland-based defense IT contractor KeyW Corp. is not a major surprise given how Jacobs and its global engineering peers are positioning themsleves in the U.S. government market.
Rather, this transaction is the latest example of how Jacobs is transforming itself to become a government services company with a heavy technology tilt and be spoken of in the same vein as traditional, pure-play contractors in the arena.
"We both bring a tremendous footprint on cyber, but it's very complementary. They are more offensive. We're more defensive," Jacobs CEO Steve Demetriou said in a call with investors.
"We put that together with all of the business and we become a world-scale federal IT player that brings a tremendous skill mix now that we didn't have and they didn't have," he said.
KeyW is certainly a big bet for Jacobs as the acquisition is valued at $815 million including $272 million in net debt. The cash portion comes out to $11.25 per share, a 12-percent premium over KeyW's previous 52-week high of $10.06 (which is now very much breached). They expect the deal to close by Aug. 31, pending regulatory approvals and completion of the tender offer for KeyW shares.
So why does Dallas-headquartered Jacobs think the addition of KeyW is a bet worth making? For one, almost three-fourths of KeyW's projected $520 million revenue this year is in the intelligence community -- relatively insulated from government shutdowns or other disruptions.
In addition to cyber, Jacobs also sought KeyW's portfolio of products and services for intelligence, surveillance and reconnaissance; space-based remote sensing; and so-called "mission IT" areas like cloud computing infrastructure and analytics.
During the call, Demetriou also touted the journey KeyW has been on to build up that portfolio and position themselves in the market as a pure-play, mid-tier technology contractor solely focused on national security and law enforcement programs.
"With what we have seen and been able to validate relative to the pipeline and their position, including a very significant classified program to where they have a particular favored position, that in particular drives some of the growth dynamics to the top line, but especially the bottom line, as that mix shifts more towards the higher-margin ISR business," Demetriou said.
Two years ago around this time, KeyW doubled itself in size through the acquisition of Sotera Defense Solutions to grow more of a footprint in the intelligence community, FBI and Army. KeyW was founded by the late Len Moodispaw in 2008 and entered the public markets two years later.
Moodispaw died in 2015 and KeyW hired current CEO Bill Weber as his successor late in that year. After Weber came on board and prior to the Sotera deal, KeyW sold a commercial cyber division and systems engineering and technical assistance business to become a more focused technology integrator.
"As we looked at their portfolio and their pipeline of opportunities going forward, they're very clear that the business development capabilities really came into being after the (Sotera) merger," Demetriou said. "They've been working to put together this robust team, and really now have a pipeline unlike anything they've had in the past."
KeyW gives Jacobs a $1 billion backlog and less than one-third of revenue up for recompete through 2020. That profile is reflected in the valuation of KeyW at 10 times earnings before interest, taxes, depreciation and amortization -- an example of the market's acquisition landscape currently favoring sellers.
"The multiple clearly is a little bit more elevated than what we have normally had executed in terms of M&A," Jacobs Chief Financial Oficer Kevin Berryman said. "However, we also believe firmly and explicitly in terms of the growth dynamic."
Sotera also grew KeyW's headcount, including employees with security clearances that represent 76 percent of the latter's 1,790 employees. KeyW will do the same for Jacobs, which grows its roster of cleared employees by 50 percent through the new transaction.
The addition of KeyW also helps illustrate how Jacobs and its competitors in the "AEC" arena -- Architecture, Engineering and Construction -- are to varying degrees reinventing themselves as formidable competition in the federal technology landscape.
For Jacobs, that means getting rid of a business no longer in its core and trading those sources of revenue for another. Jacobs is selling its energy, chemical and resources business to WorleyParsons for $3.3 billion as part of that reinvention.
That divestiture follows Jacobs' acquisition of CH2M Hill in 2017 that included a significant government services piece in the engineering and construction areas.
The last two major federal IT market deals for Jacobs are one piece of its shift: Blue Canopy in 2017 and Van Dyke Technology Group in 2016. But Jacobs has also thrown its weight around in the last two years to score one takeaway contract win after another against longtime incumbents like Raytheon, Northrop Grumman and CACI International.
Jacobs also does not sound done on either the acquisition or organic growth front.
"It was to us a no-brainer… an opportunity to really elevate ourselves in the government services space," Demetriou said. "We're always going to be active in the M&A market and understand what's out there. But I can't overemphasize the focus on the organic opportunity we have in front of us."
Barclays is acting as financial adviser to Jacobs with Fried, Frank, Harris, Shriver & Jacobson LLP as legal counsel. Guggenheim Securities is acting as financial adviser to KeyW with Weil, Gotshal & Manges LLP as legal counsel.