Inside the rebranding of Arlington Capital's IAI platform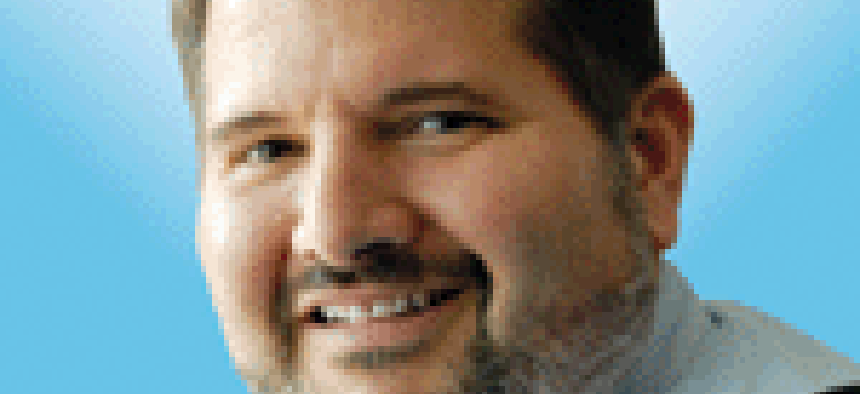 Over the last 14 months, Integrity Applications Inc. was acquired by Arlington Capital Partners and has since merged with other Arlington properties. Now it is taking the final step -- rebranding to reflect the capabilities of the merged entities.
The new company will be known as Centauri and includes IAI, Xebec Global and Dependable Global Solutions. Centauri plays in the national security market with high-end engineering, intelligence, cybersecurity and advanced technology solutions.
"This rebranding is intended to raise awareness and create some energy and excitement that we are a broader and more capable company that can offer customers a broader set of capabilities," CEO Dave Dzaran told me.
We covered Arlington Capital's February 2018 acquisition of IAI, which included plans to combine it with Xebec, and then the July 2018 acquisition of Dependable Global Solutions. But this rebranding and new name reflect the efforts that have been underway to integrate the three companies.
IAI brought a base of 800 employees and capabilities around sensors and platforms through high-end systems engineering as well as some cybersecurity capabilities. Xebec and DGS brought counter-intelligence skills. DGS also added cybersecurity capabilities.
As Centuari, the company will have over 1,130 employees. Major customers include intelligence agencies, the Air Force, Defense Department and Energy Department.
"We have a broad set of customers but there is a common thread," Dzaran said.That thread is cybersecurity as government customers need more help to protect their mission-critical systems.
"There are increased threats to our customers, and we saw a need to increase our ability to support those customers with improved capabilities," he said. "There is a need to understand where those threats are coming from to help guide actions to defend against them."
Counter intelligence support is very important to understand the nature of those threats, Dzaran said.
Moving forward, Centauri will look to make more acquisitions to round out its offerings. But Dzaran put as much emphasis on internal investments during our conversation.
"We've already invested heavily in terms of our laboratories and facilities and infrastructure," he said.
The company has built a cyber range to test and evaluate products. With the range, Centuari can model its customers' environments and evaluate how products and solutions can address customer challenges.
"We've doubled our internal research and development to expand the development of tools and capabilities that our folks can take to those customers," Dzaran said.
Future acquisitions will focus primarily on broadening the company's access to customers and missions, he said.
With Centuari, Arlington Capital has three platforms in the mid-tier of the market: Octo Consulting, which it acquired in early April; and Tyto Athene, which it formed in August following the acquisition of the government business of Black Box. 
Arlington has been one of the more consistent and successful private equity groups in the market. It successfully built Polaris Alpha before selling it to Parsons last year. Earlier this year, Arlington sold unmanned ground vehicle firm Endeavor Robotics to FLIR Systems.
Earlier investments include Novetta, which was sold to Carlyle Group; and Compusearch, which was sold to ABRY Partners. Both of those deals were in 2015.