How commercial tech is reshaping the GovCon market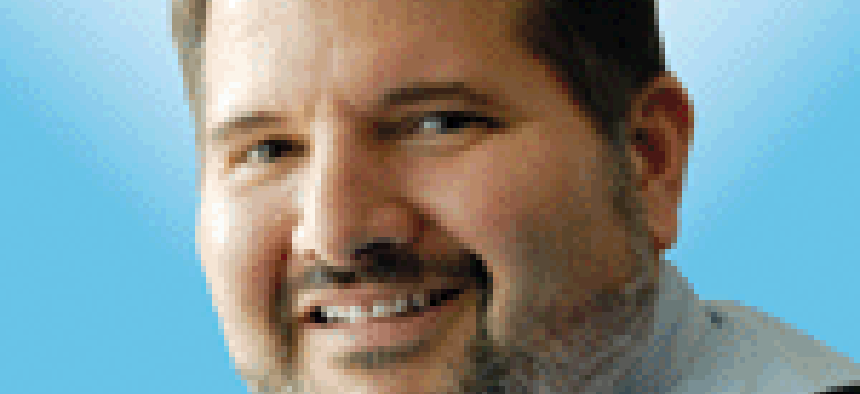 Increasing demand and use of commercial technologies in government represent an opportunity and a challenge for contractors. Our March 20 Power Breakfast offers an opportunity to hear how some of the leading contractors and commercial companies are taking advantage of this trend.
The government market has been undergoing a fundamental shift in recent years as agencies demand more complex solutions and capabilities. Agencies also want them quicker and cheaper.
So we've seen a shift to the cloud and the adoption of more commercial software solutions. We've also seen more projects embrace the principles of agile development as a way of building and testing and fielding new solutions.
This has been a challenge and an opportunity for government contractors. It is forcing them to change how they build teams, how they go to market and how they recruit and retain workers.
At our March 20 WT Power Breakfast, we'll hear from executives who are leading these changes at their organizations and how it challenges their traditional ways of doing business.
Dan Helfrich, head Deloitte Consulting's public sector business, will share his thoughts on this trend and how Deloitte has exploited that shift to grow a top 20 business. He sees a future where traditional IT services are dead. The question is what will replace it? Come hear where he sees the market headed.
A big part of this trend is how commercial technologies are increasingly being drawn into the solutions that contractors create for their customers.
So we'll hear the commercial side of this trend through a panel featuring Matt Rattigan, vice president of new vendor portfolio management at Carahsoft and Meagan Metzger, CEO of Dcode. They represent two different approaches to bringing new technology to the market. Carahsoft is a major distributor, while Dcode is an accelerator.
Joining them is Frank Dimina, vice president of public sector for Splunk. He'll share how Splunk has cracked the federal market and the lessons learned from their success.
As the largest defense contractor in the world, Lockheed Martin is constantly on the lookout for technologies that can address their customers' most vexing problems.
Chris Moran is the vice president and general manager of Lockheed Martin Ventures, the company's startup investment arm. He'll share what they looking for and why finding emerging commercial technologies is critical to the company's and customers' successes.
A second panel will feature executives from Leidos and Booz Allen Hamilton. Tony Gehr is the CTO of Leidos' civil business, and Dee Dee Helfenstein, is the executive vice president of Booz Allen's solutions business. They'll share how commercial technologies have become such a big part of their go-to-market strategy and how their businesses have changed accordingly.
This power breakfast will be a great opportunity to hear a range of perspectives on a trend that is reshaping the market. Customer demands are changing and business models have to change with them.
Join the discussion on March 20. The program starts at 8 a.m. and wraps up by 11 a.m.