First thing to do in a shutdown? Call your lender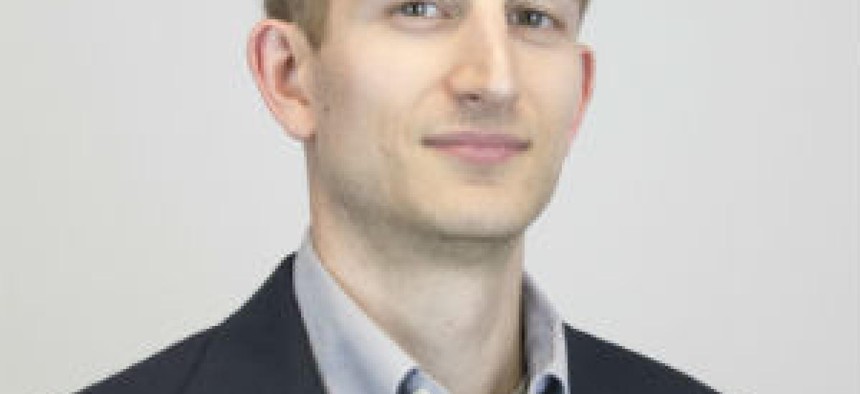 Government contractors are going through their list of action items as the partial shutdown continues, and one expert tells us calling their lender should be at the top of the list.
Government contractors of all shapes and sizes are going through their checklists of what to do amid the ongoing partial shutdown in the same way they did during previous times when agencies are closed.
But as companies pull out and work through those contingency plans, one market observer I spoke with yesterday pointed out that one of the first calls business leaders should make is to their lending institutions, if not the first.
"Everybody as business owners just dumps cash at the end of the year, because that's what we do as small business owners, and so we're all playing a cash flow game," said Stephanie Alexander, founder and CEO of Boost, a back office operations consultant to contractors.
Like many other watchers, Alexander expressed the caveat that not all contractors are feeling the pinch in the same way given the partial nature of the shutdown.
But in some cases, she said problems arise for businesses when finance and accounting staffers at those agencies are on furlough and hence cannot process invoices for contractors to get paid. This can happen even if a contract is fully funded and not affected by the lapse in funding for nearly one-fourth of the overall federal budget.
Some companies are having their employees used paid time off to try and wait out the shutdown, even as some already used those vacation days during the holiday season. But as Alexander pointed out, most PTO counters for workers reset at the turn of the new year so some businesses may be having employees go on PTO or leave without pay.
"You can only imagine what that does in terms of revenue and profit projections for the year," Alexander said. That situation leads to a series of questions she said some small businesses are asking themselves about their financial outlooks for the year, pricing of bids and other costs of operating a business.
Which is why the lender is the first call to make, she says. "If you don't already have a good relationship, now is when you should."
Live Oak Bank is one of those lending institutions that is watching the situation, a spokeswoman for the Wilmington, North Carolina-based bank confirmed to me. They work with small businesses to utilize loan programs such as those from the Small Business Administration and Agriculture Department.
"The magnitude of the impact will vary greatly among banks and their customers. We would advise borrowers to talk to their respective lending institutions to get the latest information," a Live Oak spokeswoman said in the emailed statement.