Diversity, marketing and other secrets of the Talent Wars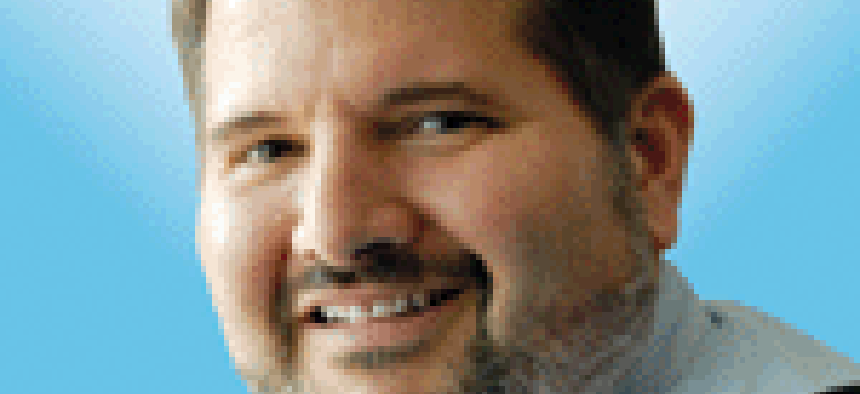 The war for talent touches nearly every aspect of government contracting, and top executives from across the market shared their insights on how they battle for new hires and retain their best employees.
Several themes around emerged during our Washington Technology Power Breakfast held Friday on the talent wars last week.
Here are some of my favorites:
Why is diversity important?
"We want to look like our customers." That's one of the main reasons Betty Thompson, Booz Allen Hamilton's chief people officer, offered me during our Q&A. "If we don't, they don't believe we can understand their challenges."
A diverse team brings different perspectives and experiences and new ways to solve problems, she said.
Thompson also said she's never seen a study that showed that diversity hurt a company, only the opposite. The more diverse, the more successful.
Does marketing matter?
A question that was asked in a couple variations was How do we make the government market a cool place to work?
Marketing and branding is a big part of that, said Caroline McClure, vice president of talent management for NCI.
All companies in the market need to do a better job of helping job seekers understand the opportunities they can have working for government contractors.
The marketing has to go beyond the broad "serving the mission" pitch, said Mehul Sanghani, CEO of Octo Consulting. His company markets its work supporting cancer research and traumatic brain injuries in veterans.
Strategy and values matter
At one time Booz Allen, had 10 strategic values that only the CEO could remember, Thompson said. Today, there are five that align with the company's purpose statement: "Empower people to change the world."
Those five values are:
Unflinching courage
Passionate service
Ferocious integrity
Collective ingenuity
Champion's heart
But these are more than slogans that go up on the wall. In many ways, they act as a filter that the company uses to make a wide variety of decisions. Does pursuing this work or contract line up with these values? How does decision X reflect our values? The list goes on. But they help guide the company and its employees on what to do and not to do.
For example, unflinching courage comes into play when you have to have a difficult conversation with your customer, or even with your own boss, Thompson said.
Job seeker sophistication
From millennials on up, job seekers are more sophisticated and ask better questions than they used to, said Tammy Heller, senior vice president and chief human resources officer at Perspecta. They want to know what technology they'll work with, who their clients might be and what kind of education or training opportunities they might have.
Ten or so years ago, they didn't ask those kinds of questions.
One reason is that most job seekers have more than one job offer and often salaries are comparable so they look closer at other factors.
The power of onshoring
We had one panel focused on "onshoring," the strategy that several companies have pursued where they establish a service center outside of the Washington D.C. area to tap into new sources of talent, lower costs and new opportunities.
William LaBar, a vice president at CGI, said that a combination of factors have to come together. Employees, shareholders, customers and the local community have to benefit. "When you have all four of those, you have something powerful," he said.
CGI has several centers that work with commercial and government customers. Two centers in Lebanon, Virginia and Lafayette, Louisiana do significant work with government customers.
General Dynamics IT is continuing to invest in a center in Bossier City, Louisiana that was picked up through the CSRA acquisition earlier this year.
Another key to successfully managing these centers is that you can't treat them like a lesser part of the organization. They are GDIT employees like everyone else, said Yogesh Khanna, chief technology officer for GDIT.
CACI International opened their first center nine months ago in Oklahoma City to house back office functions such as finance and human resources, said John Mengucci, chief operating officer for CACI.
With the first few weeks, he was visiting and a new employee asked about ways they could incorporate robotic process automation. "He thought they could be doing more than they were now," he said.
What struck him was that most people see technologies such as automation as ways to reduce the number of positions, but these employees were looking for ways to do more, Mengucci said.