Perspecta wins $564M data center recompete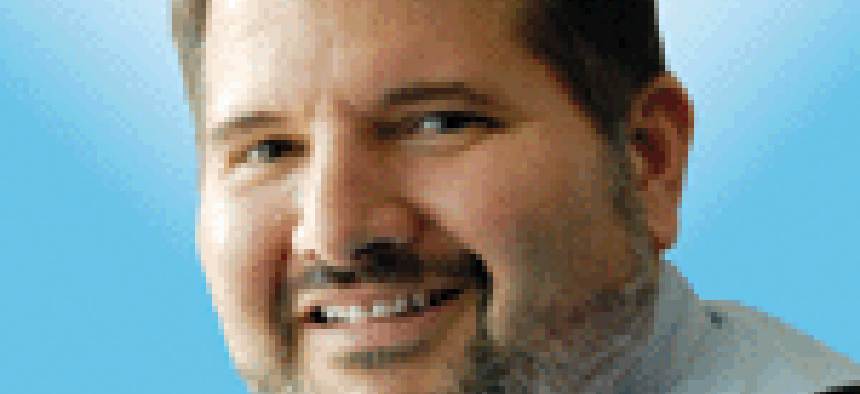 Perspecta wins a $564 million recompete that indicates its focus might be just fine as it moves toward larger competitions on the horizon.
One of the big challenges government contractors face when they are in the midst of integrating a major acquisition is hanging on to those precious recompetes.
So the folks over at Perspecta have to be breathing a sigh of relief now that they have won a five-year, $564 million contract to support the Defense Manpower Data Center.
To be more precise, one of Perspecta's predecessor companies has supported the DMDC for 40 years.
Perspecta is less than six months into its creation via the merger of Vencore, KeyPoint Government Solutions and the U.S. public sector business of DXC Technologies.
The work at DMDC came from DXC Technologies, part of which is the old HP Enterprise Services.
The integration of the three businesses is still on going and companies often are seen as vulnerable for losing recompetes while they are distracted by integration.
But one thing in Perspecta's favor is that there was little overlap between those three entities and they've kept the former DXC business operating as a subsidiary, Enterprise Services LLC.
While this win is important in its own right, winning this contract might also be a good test run for another major recompete on the horizon, the next iteration of the Navy's Next Generation Enterprise Network contract for broad IT services and hardware.
Perspecta, through the DXC piece, has been the incumbent on NGEN since EDS Corp. won the original Navy Marine Corps Intranet contract in 2000. EDS was acquired by HP, which later merged with Computer Sciences Corp. to form DXC.
The solicitation is out for NGEN and it is the largest contract in Perspecta's portfolio. Perspecta will be competing against teams led by Leidos and General Dynamics.
Like NGEN, the Defense Manpower Data Center contract calls on Perspecta to provide maintenance and integration services for hardware and software. The DMDC maintains data on personnel, manpower, training and security to support decision making by the undersecretary of defense for personnel and readiness.
The company will support systems such as Real-time Automated Identification System, Defense Biometrics Identification System, the Noncombatant Tracking/Emergency Tracking Accountability System, and the Joint Asset Movement Management System.