Applied Insight makes move to reach middle tier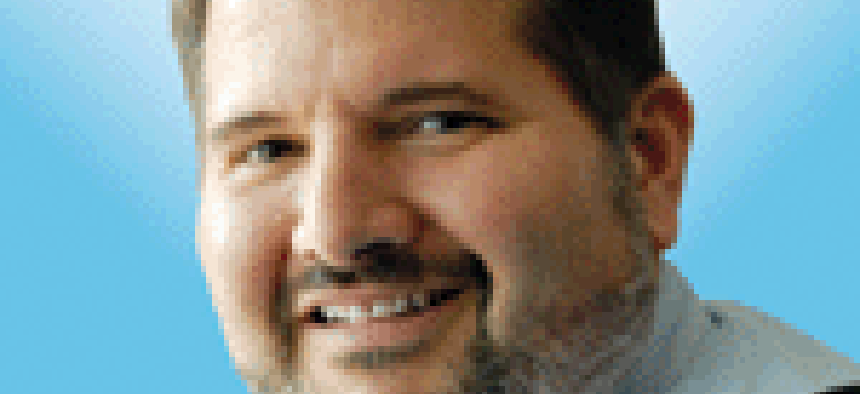 Private equity firm The Acacia Group and its Applied Insight platform have taken a significant step toward grabbing a position in the middle tier in acquiring Organizational Strategies Inc.
Applied Insight and its private equity backer Acacia are making acquisitions to build a platform geared for opportunities in the middle market.
OSI fits that strategy because of the work they do around capabilities such as analytics, mission IT and intelligence, surveillance and reconnaissance services they do for customers such as the Homeland Security Department, particularly Customs and Border Protection.
"One of the reasons OSI was very attractive to us was their deep customer presence at DHS," said Gavin Long, CEO of Applied Insight and managing director of Acacia. "They have both longevity and scale. They have the attention of the customer and the customer relies on them."
OSI has won their work through full-and-open competition that often pits them against larger firms. "That was part of the attractiveness to us," Long told me.
Prior to the addition of OSI, the bulk of Applied Insight's business was with intelligence agencies and the Defense Department.
"We had very little DHS work before, so this brings us to a customer who we believe is very critical," Long said. "This puts us very squarely with that customer."
The transaction brings about 100 new employees to Applied Insight and brings the company closer to being a middle tier player.
But Long's definition of the mid-tier puts more emphasis on earnings and cash flow than on revenue. This transaction brings Applied Insight to just over $20 million in annual earnings before interest, taxes, depreciation and amortization, known by the short-hand of EBITDA.
Once Applied Insight cracks $30 million in EBITDA, the company will have arrived at the lower end of the mid-tier, according to Long.
"Historically companies that have gotten to that scale have enough of a balance sheet to deliver real stability and bring real capabilities to the customer, but are still small enough to be agile," Long said.
Long focuses on EBITDA versus revenue because higher margins allow the company to conduct research and development and then prototype solutions for their customers, he said. If margins and cash flow are too low, then there are fewer resources to risk doing a development project.
The R&D and prototype approach also allows Applied Insight to differentiate itself from competitors, Long says.
"You can't just be a guy that says, my people are better than your people and that's how we differentiate," he told me. "We think there is an important thesis to say we can partner with our customers and prototype new ways of solving their problems."
That kind of approach has less to do with total revenue and more to do with cash flow, Long said.
OSI has a similar approach to working with customers and will fit well with Applied Insight, he said.
Applied Insight launched when Acacia Group pulled out the professional services business from Intelligent Decisions. At the time, Applied Insight $50 million in annual revenue but have been growing since then.
With the addition of OSI, they will top $120 million a year by the start of 2019.
Long sees a void in the mid-tier of the market as many of the companies in the space have been acquired.
Putting the investment thesis aside for a moment, Long also spoke about the need for a strong and vibrant mid-tier as important for a healthy market place.
These companies can have more stability and resources than small businesses and be more innovative and agile than large ones. The customer relationships also can be deeper.
"When the CEO can sit down with a customer, that's a powerful thing," Long said.
Long isn't alone in this perspective. We reported last week about the creation of Everwatch as a company focused on the mid-tier.
Both companies also are backed by a private equity firm, which means that eventually there will be some sort of exit strategy, most likely an acquisition by a larger company.
But for now, Long is focused on building Applied Insight. "Our greatest concern is building the platform," he said. "An exit is years down the road."
Other acquisitions are planned. "Our highest priority is getting customer access, customer presence and creating a differentiated position by developing capabilities for our customers," Long said.