Anatomy of how SAIC and Engility came together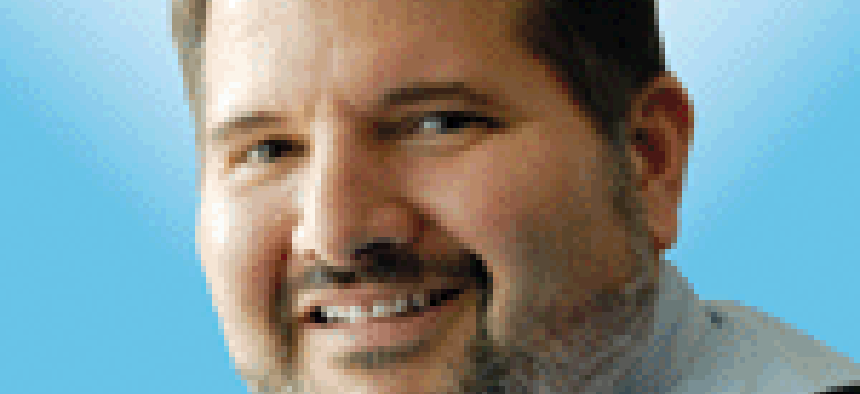 A new regulatory filing by Science Applications International Corp. gives an inside look at how it made its $2.5 billion deal for Engility.
Some of the highlights include the fact that there were four other potential bidders for Engility, and that it was SAIC who first approached Engility about a deal.
While there was plenty of talk in the market that Engility was on the block, it appears that SAIC kicked off the process, according to SAIC's filing.
The other potential bidders are not identified by name in this Securities and Exchange Commission filing but described in general detail.
One was a private equity group "with experience and multiple past and present portfolio companies in the aerospace and defense sector." Another was a pure-play government services company. Two were in construction, engineering and government services. One of those construction, engineering and government services companies was publicly-traded.
That government services company, identified as Company B in the filing, eventually dropped out because of concerns about organizational conflicts of interests. Company B made a preliminary offer but shortly thereafter identified early in the process that $150 million in Engility revenue would need to be divested.
The other two parties -- Company A and Company C -- withdrew and never gave any offer. 
The private equity group is referred to as Company D kind of reminds me of an old girlfriend. Lots of interest in the beginning but then stopped returning phone calls.
Company D wasn't quite that bad but in the beginning they raised the bottom of the range they were willing to pay after Engility made that request. They even entered into due diligence. But then they never commented on a proposed merger agreement, nor did they hire legal or financial advisers.
Eventually, Company D broke the news that they weren't interested.
Throughout the seven-month process, SAIC seemed to be the top contender. They opened the door to the acquisition when SAIC CEO Tony Moraco reached out to Engility CEO Lynn Dugle in February 2018. On Feb. 26, they signed a non-disclosure agreement to begin due diligence and negotiations.
But it wasn't until Sept. 4, 2018 that SAIC asked for a one-week period for the two companies to negotiate exclusively with each other.
Over that next week, the two companies hashed out the financial details of the all-stock deal, including the exchange ratio of Engility stock for SAIC stock.
The agreement was publicly announced Sept. 10 and the deal is expected to close by Feb. 1, 2019.
In addition to SAIC and the four bidders were know of, Engility reached out to two other companies that declined interest.
But even if those two weren't interested, Engility drew a fair amount of attention. Partly because of their size but they also have attractive space and intelligence business.
For SAIC, the combination pushes them to about $6.5 billion in annual revenue, but the added capabilities positions SAIC to take advantage of growth opportunities at least in the short-term. They are also positioning for the long-term in areas such as space, tactical system modernization, command and control and enterprise IT modernization.
After fiscal year 2019, the federal budget picture is less clear but company leaders see these areas as ones that are more immune to budget cuts, if they come, and they'll see increased spending if budgets grow.
The SEC filing talks about these areas as well but there also are the financial engineering aspects of the merger such as driving down costs, improving margins and better cash flow. They also talk about investments in new solutions as well as the possibility of more acquisitions at some point in the future.
But for the near term, the focus will be on integration.
And while the companies' cultures and structures seem to line up well on paper, integration is never easy.